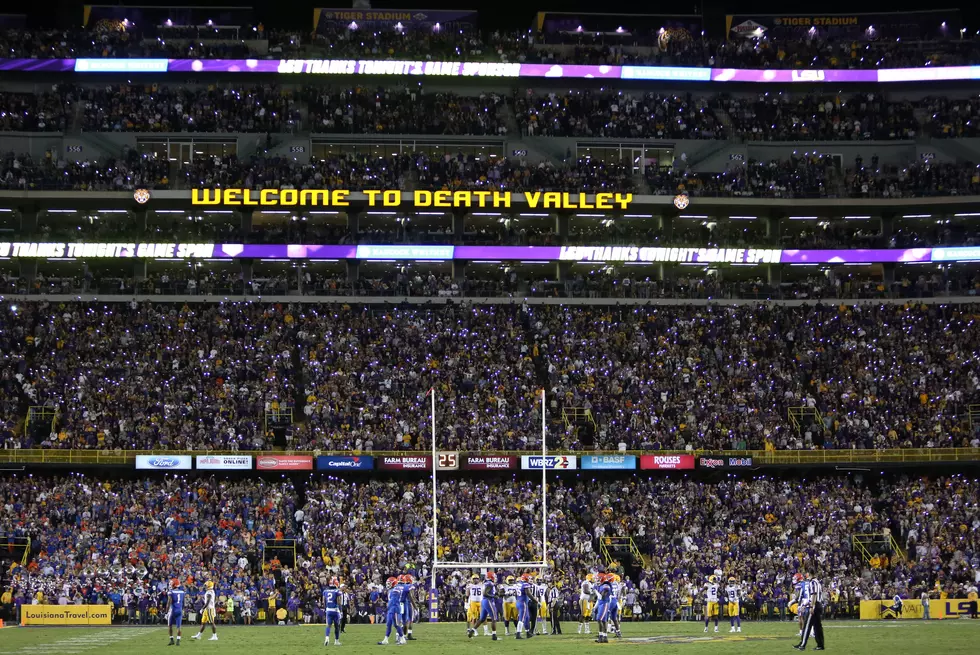 LSU Fans Are Going To Have To Stay Up Late To Watch UAB Game This Saturday
Getty Images
LSU football fans are over the moon after this weekend. LSU beat Arkansas 13-10 to win the Battle Of The Boot but with some help from Alabama, LSU also punched their ticket to the SEC Championship game winning the West.
The Tigers are currently 8-2 overall and 6-1 in SEC conference play. Since LSU beat Alabama and Ole Miss earlier this season and Alabama beat Ole Miss last Saturday, it gave LSU the SEC West championship with two games still left in the regular season.
The Tigers will face off against the SEC East champion on Saturday, December 3rd, 2022 in Atlanta. Who will that be? Right now, it looks like it will probably be the Georgia Bulldogs who are the #1 ranked team in the country.
The Tigers still have two games left however in the regular season. They will take on UAB this Saturday at home in Baton Rouge and then travel to take on Texas A&M on Thanksgiving weekend.
Last Saturday, LSU fans were not too pleased that the LSU-Arkansas game was so dang early. They played at 11:00 am in the morning up in Fayetteville in a cold environment.
Now this Saturday, LSU will go from one extreme to another. Last Saturday the game was super early and now this week's game is against host UAB in Baton Rouge and it will have a pretty late start.
The game will take place inside Tigers Stadium and this will be the final home game of the year for LSU. LSU fans better take a nap during the day on Saturday if they want to stay up to watch the whole game.
The game time for this Saturday's game is set for an 8:00 pm kick-off. Yeah, you heard us right, 8:00 pm. The game will be televised on ESPN2.
Favorite Dishes Cajuns Love to Cook