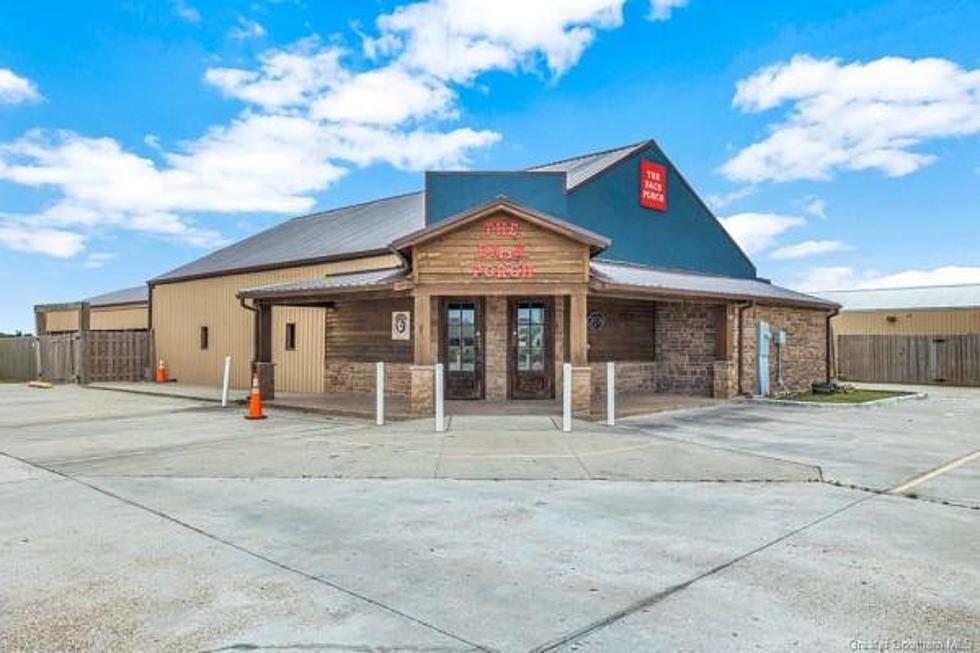 New Restaurant Coming Soon To The Old K'Bons/The Back Porch Location in Lake Charles
Realty.com
There is a new restaurant coming to the Southwest Louisiana area and will be located where the old K'Bon's and Back Porch used to be located on Highway 397 East of Lake Charles.
The building once housed the first restaurant in the building and it was called K'Bon's. It was opened for a while before they closed and The Back Porch opened up. The Front Porch was open for a little bit before they decided to close its doors.
Well, maybe the third time is a charm as a new restaurant is set to move into the building and open up. The new restaurant will be called Simon's Bar & Grill and will be located at 4865 Highway 397 in Lake Charles.
It is basically located on the corner of Highway 397 and East McNeese Street in East Lake Charles. From the looks of its new Facebook page, the restaurant will feature delicious dishes like hand-cut ribeyes, seafood, and other great local flavors and favorites.
We saw on their Facebook page they posted a few items that will be available. They said,
We will be offering ribeyes that are hand-sliced and carefully selected for quality, Panko crusted, pan seared Flounder stuffed with Spinach and artichoke dip rested on scratch-made mashed potatoes and crawfish cream sauce, and the "Boil House Feast" will be a huge portion of your selection of assorted, perfectly-boiled goodies. Drizzled with garlic butter and served on a large sheet pan. Feeds 6 people.
We don't have the exact day they will open their doors to the public but they did post on their Facebook page that it won't be long.
Eight Signature Louisiana Dishes