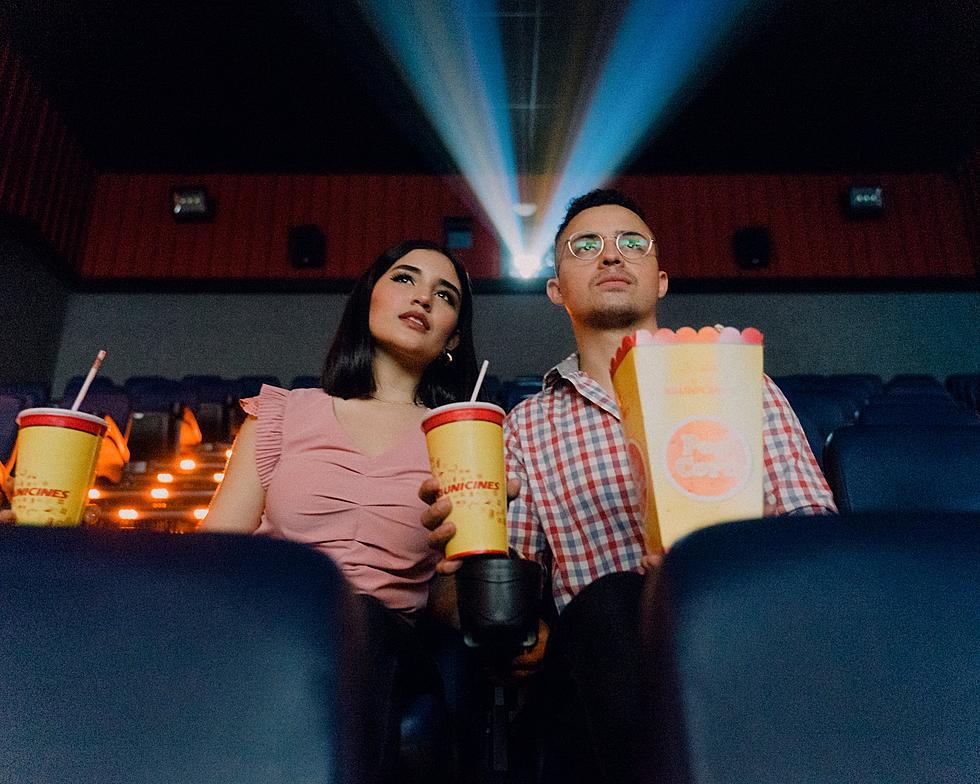 New Movies This Weekend In Lake Charles, Louisiana Theaters
Photo by Felipe Bustillo on Unsplash
If you're looking for something to do with your family and friends this weekend, we got some new movies you should check out at Lake Charles theaters.
I can smell the buttered popcorn now and taste the Jujubes as I mentally lean back in the seat at the bistro movie theater.
New Movies Showing In Lake Charles Theaters This Weekend:
1. EXPEND4BLES (R)
A new generation of stars join the world's top action stars for an adrenaline-fueled adventure in Expend4bles. Reuniting as the team of elite mercenaries, Jason Statham, Dolph Lundgren, Randy Couture, and Sylvester Stallone are joined for the first time by Curtis "50 Cent" Jackson, Megan Fox, Tony Jaa, Iko Uwais, Jacob Scipio, Levy Tran, and Andy Garcia. Armed with every weapon they can get their hands on and the skills to use them, The Expendables are the world's last line of defense and the team that gets called when all other options are off the table. But new team members with new styles and tactics are going to give "new blood" a whole new meaning.
2. It Lives Inside (PG-13) - only showing at the Prien Lake Mall
Sam is desperate to fit in at school, rejecting her Indian culture and family to be like everyone else. When a mythological demonic spirit latches onto her former best friend, she must come to terms with her heritage in order to defeat it.
3. After Everything (R) - only showing at the Prien Lake Mall
The fifth and final instalment of the AFTER franchise finds Hardin struggling to move forward. Besieged by writer's block and the crushing breakup with Tessa, Hardin travels to Portugal in search of a woman he wronged in the past – and to find himself. Hoping to win back Tessa, he realizes he needs to change his ways before he can make the ultimate commitment.
Movies Still Showing In Lake Charles Theaters This Weekend:
1. A Haunting in Venice (PG-13)
"A Haunting in Venice" is set in eerie, post-World War II Venice on All Hallows' Eve and is a terrifying mystery featuring the return of the celebrated sleuth, Hercule Poirot. Now retired and living in self-imposed exile in the world's most glamorous city, Poirot reluctantly attends a séance at a decaying, haunted palazzo. When one of the guests is murdered, the detective is thrust into a sinister world of shadows and secrets.
2. The Nun 2 (R)
A priest is murdered. An evil is spreading. The sequel to the worldwide smash hit follows Sister Irene as she once again comes face-to-face with Valak, the demon nun.
3. My Big Fat Greek Wedding 3 (PG-13)
Join the Portokalos family as they travel to a family reunion in Greece for a heartwarming and hilarious trip full of love, twists and turns. Opa!
4. The Equalizer 3 (R)
Since giving up his life as a government assassin, Robert McCall (Denzel Washington) has struggled to reconcile the horrific things he's done in the past and finds a strange solace in serving justice on behalf of the oppressed. Finding himself surprisingly at home in Southern Italy, he discovers his new friends are under the control of local crime bosses. As events turn deadly, McCall knows what he has to do: become his friends' protector by taking on the mafia.
5. Gran Turismo: Based on a True Story (PG-13) - only showing at the Prien Lake Mall
Gran Turismo is based on the unbelievable true story of a team of unlikely underdogs – a struggling working-class gamer (Archie Madekwe), a failed former racecar driver (David Harbour), and an idealistic motorsport executive (Orlando Bloom). Together, they risk it all to take on the most elite sport in the world. Gran Turismo is an inspiring, thrilling, and action-packed story that proves that nothing is impossible when you're fueled from within.
6. Blue Beetle (PG-13)
Recent college grad Jaime Reyes returns home full of aspirations for his future, only to find that home is not quite as he left it. As he searches to find his purpose in the world, fate intervenes when Jaime unexpectedly finds himself in possession of an ancient relic of alien biotechnology: the Scarab. When the Scarab suddenly chooses Jaime to be its symbiotic host, he is bestowed with an incredible suit of armor capable of extraordinary and unpredictable powers, forever changing his destiny as he becomes the Super Hero BLUE BEETLE.
7. Teenage Mutant Ninja Turtles: Mutant Mayhem (PG) - only showing at the Prien Lake Mall
After years of being sheltered from the human world, the Turtle brothers set out to win the hearts of New Yorkers and be accepted as normal teenagers. Their new friend, April O'Neil, helps them take on a mysterious crime syndicate, but they soon get in over their heads when an army of mutants is unleashed upon them.
8. Meg 2: The Trench (PG-13)
8. Haunted Mansion (PG-13) - only showing at the Prien Lake Mall
Inspired by the classic theme park attraction, "Haunted Mansion" is about a woman and her son who enlist a motley crew of so-called spiritual experts to help rid their home of supernatural squatters.
9. Oppenheimer (R) - only showing at the Prien Lake Mall
Oppenheimer is an IMAX®-shot epic thriller that thrusts audiences into the pulse-pounding paradox of the enigmatic man who must risk destroying the world in order to save it.
10. The Hill (PG) - only showing at the Prien Lake Mall
Growing up impoverished in small-town Texas, young Rickey Hill shows an extraordinary ability for hitting a baseball, despite being burdened by leg braces from a degenerative spinal disease. His stern, pastor father (DENNIS QUAID) discourages Rickey from playing baseball to protect him from injury, and to have him follow in his footsteps and become a preacher. As a young man, Rickey (COLIN FORD) becomes a baseball phenomenon. His desire to participate in a try-out for a legendary major league scout divides the family and threatens Rickey's dream of playing professional baseball.
11. Camp Hideout (PG) - only showing at the Prien Lake Mall
Mischievous foster teen Noah (Ethan Drew) finds himself in trouble again. After one such petty crime and crossing paths with two foes, he chooses summer camp over juvenile hall. Upon arrival, Noah quickly comes to realize the camp's notorious owner, Falco (Christopher Lloyd) and his dog Lazaraus ironically loathe children. The double whammy takes a turn as Jake (Corbin Bleu), an optimistic camp leader, lifts Noah's pessimistic attitude. The friendship snowballs for the good as Noah opens up to fellow campers and together they bond in all the fun and memorable ways camp offers. When all seems well, the "bad guys" show up at camp in search of Noah to take back what he stole. Together, Noah and his fellow campers band together to construct a funhouse hideout in the woods, packed with booby traps, zip lines, and bees. In a "change of heart," cold-hearted Falco warms to the campers, and steps in to help; and together they all learn a valuable lesson of sticking together.