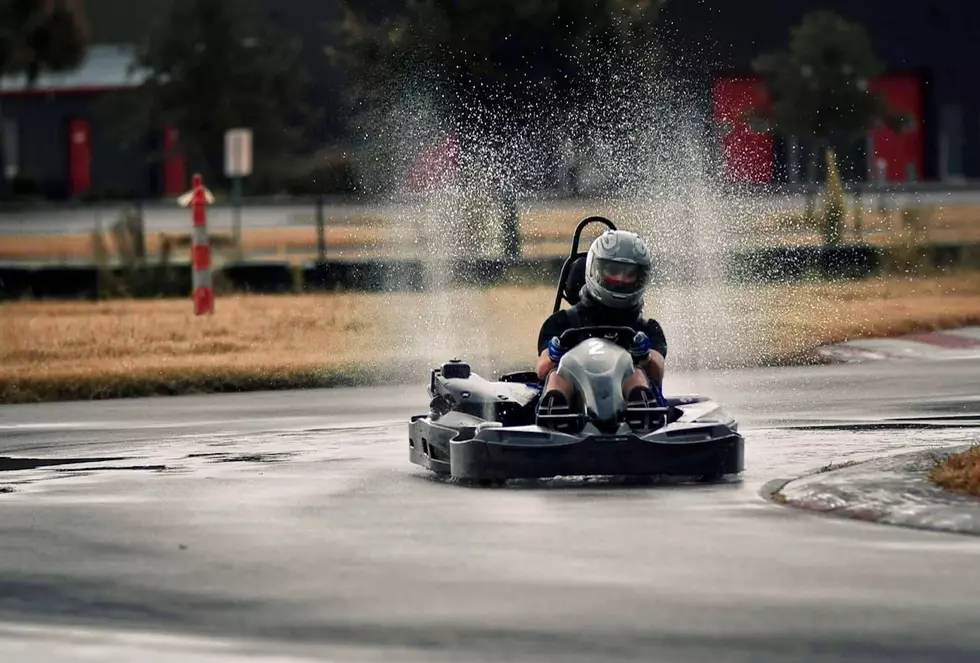 30-Acre Go-Kart Track in Louisiana Largest in the U.S.
NOLA Motorsports, Facebook
We are always looking for the next best thing, especially activities that get everyone off their phones for a few hours.  Go-karting is the perfect outdoor activity that forces distraction-free fun and it's just a drive away from Lafayette.
No shade to Kart Ranch, they raised most of us out here, but if you're looking to really feel the wind in your helmet then you should consider visiting NOLA Motorsports Park.
Motorsports, specifically karting, has risen in popularity as Formula 1's "Drive to Survive" on Netflix has gained the attention of close to 7 million viewers. Most F1 drivers grew up karting on tracks similar to this one.
NOLA Motorsports is a 40-acre go-kart racing superspeedway with a 30-acre go-kart racing track for those who have the desire to have serious fun. Only 20 minutes from New Orleans, NOLA Motorsports is year-round family fun.
Height Requirements for NOLA Motorsports drivers
There are 4 different tiers of skill, each with a different top speed.
Tier 1—Junior Karts & Two-Seaters (15+mph)
Tier 2—Senior Karts (40+mph)
Tier 3—RT8 Karts (50+mph)
Tier 4—GTMax Karts (60+mph)
Riders must be 52 inches tall to drive alone in Junior Karts and 42 inches tall for Two-Seaters. All other tiers require drivers to be a least 60 inches tall and all minors need a guardian present to participate.
NOLA Motorsports, the fastest-karting track in the South, is more than just a thrill-seeking go-kart track.
On "Open Track Days" anyone can take their car on the track.
There is an observation deck that is a perfect way to watch what's happening on the track if racing isn't really your cup of tea.  Additionally, they now offer axe throwing for people who are at least 16 years old.
Where is NOLA Motorsports?
NOLA Motorsports, Louisiana's largest go-kart track, is located at 11075 Nicolle Blvd., Avondale, LA.
See the Must-Drive Roads in Every State