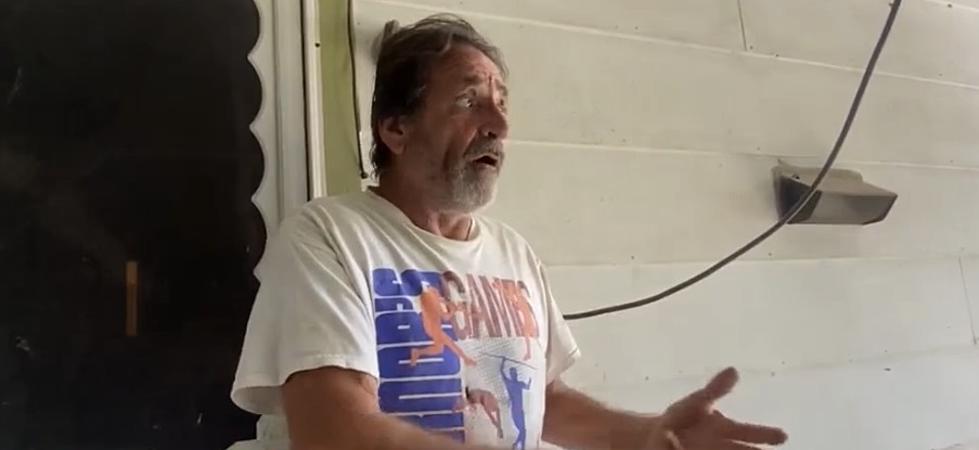 Vermilion Parish Shrimper Survives Almost 3 Days in the Water
Photo courtesy of KLFY
George Romero is a very lucky man, and he has quite a story to tell. It's a story he is asking living to tell.
People love Louisiana for the amount of fun you can have on our endless waterways, but for George Romero he makes his living on our waters.
Romero's life really changed last week when he got in his boat to go earn his living. He is a shrimper, and as he was in Vermilion Bay, his boat started to sink. He told KLFY it was maybe a matter of 30 seconds to a minute before the boat was sinking.
KLFY notes on Romero's daughter's Facebook page that "an outrigger got caught in the mud and a wave shoved it through the side of the boat".
If you can imagine this Romero was just floating in Vermilion Bay for almost 3 days before he was rescued. Romero says he was able to use a piece of his boat to hold onto, and he used another piece of his boat to shield himself from the blazing sun.
The heat was blazing last week with heat indices varying between 105 to 115 degrees. He says he just went with the waves, up and down, constantly for almost three days.
Finally, Romero was able to encounter Vermilion Bay Charters owner Lorrie Ardoin, and Ardoin says the first thing he saw Romero do was put his hands together in prayer. He told Channel 10, "He did this thank you Jesus when he finally saw me. God definitely put me there to get him."
Hear what George Romero of Delcambre had to say about this life-altering event: