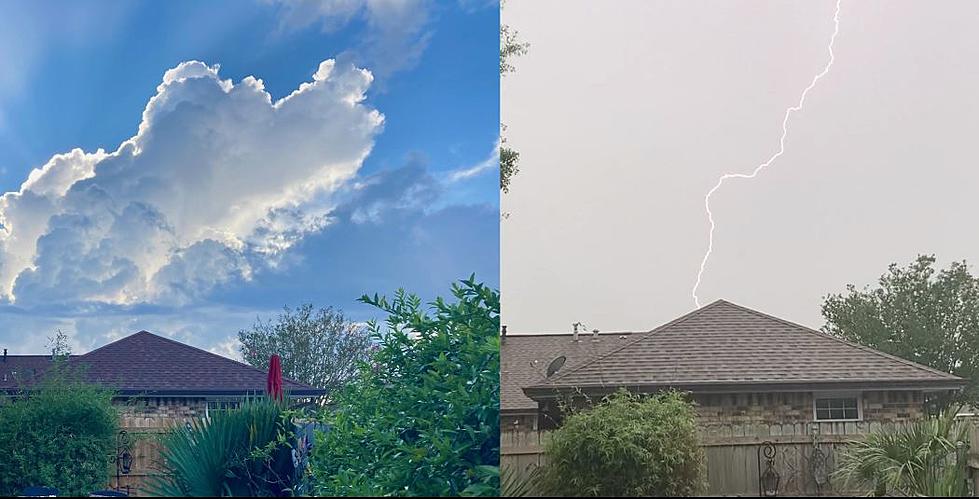 Severe Storms, Extreme Heat Forecast for Louisiana Today
Staff Photo
Forecasters with the National Weather Service Offices in Lake Charles, Baton Rouge, and New Orleans will be monitoring two potentially dangerous weather situations across Louisiana during the day today and possibly again tomorrow.
The first issue that is affecting the majority of the state is more excessive heat combined with high humidity. This combination has lead to heat indices well into the triple-digits for the past few days. Today will be no exception. In fact, only the extreme northeastern corner of Louisiana will be exempt from any kind of heat advisory today.
Yes, you did read that correctly, it could feel as hot as 113 degrees later this afternoon from Lafayette to Lake Charles and up to Alexandria as well. Anyone who has to be outside for an extended period of time is urged to use caution.
You should also know the warning signs of heat stroke and heat exhaustion. Make sure you know the difference and the best way to help someone who might be suffering from either.
The danger from heat is very real and the Louisiana Department of Health has already noted a major increase in heat related illnesses over the past week.
The Storm Prediction Center has also placed almost all of Louisiana at risk for severe storms during the day today. As you can see in the graphic below, the greatest threat for strong to severe storms will come in the extreme southeastern corner of the state. That includes the New Orleans area. The threat level is listed as slight.
Meanwhile, the darker green shaded area that covers the rest of Louisiana is the area under a marginal risk for severe storms. That includes Lafayette, Lake Charles, Baton Rouge, Alexandria, and Shreveport/Bossier City. Based on the official forecast from the National Weather Service Forecast Office in Lake Charles, this won't likely be a wide spread severe weather outbreak since but the storms, if they form will likely be isolated.
The SPC Storm forecast for Tuesday puts more of the state at risk for strong to severe storms. You can see that graphic outline below.
By Wednesday there will be a greater threat of rain, especially in the afternoon hours. While these storms will give the areas that receive them a bit of a break from the heat, they too could be strong to severe and include gusty winds, frequent lightning, and even small hail. Rain chances of 50% or greater will be common across southern Louisiana from Wednesday through the end of the week.
19 Straight Up Facts You Can't Argue with About Louisiana
Louisiana is truly a melting pot of cultures, consciousness, and sensibility. We have it all from the perfectly straight-laced to ridiculous and sublime. But one thing's for sure you can count on these 19 facts to be real, no matter where in the state you happen to be.