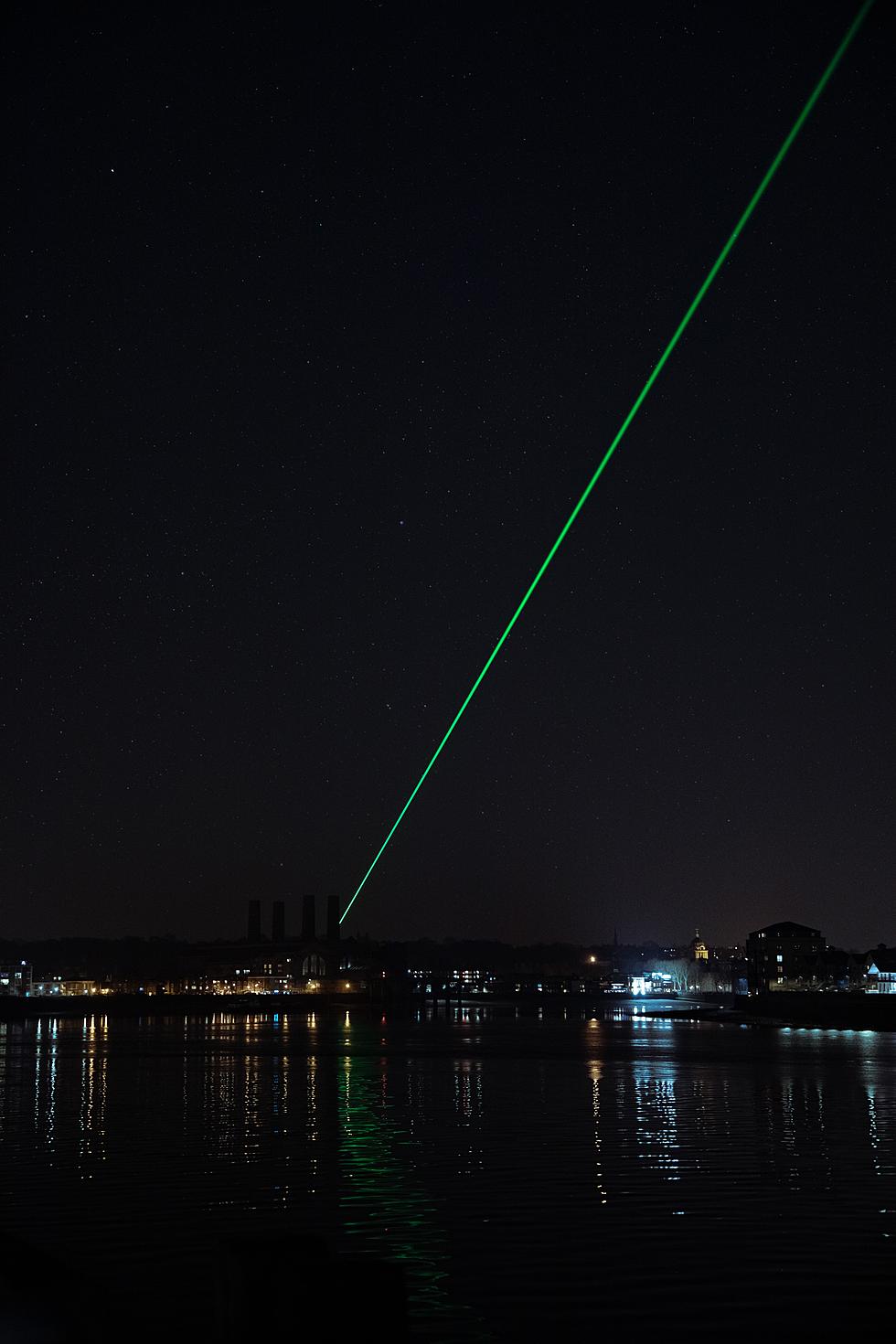 Louisiana Woman Arrested After Aiming Green Laser At Helicopter
Jack Via Unsplash
April Poitras, a 44-year-old woman, found herself under arrest by Caddo police after allegations emerged that she had deliberately pointed a vibrant green laser light at a Baltimore Police Helicopter. This bizarre episode took place amid a routine training flight for Metro Aviation.
Steven Jones, a member of CPSO, who happened to be in the area at the time and promptly responded to the reported incident. The helicopter marked April's location using its spotlight which Steven Jones followed. He was able to swiftly locate the source of the laser disturbance. Steven Jones caught April red-handed, directing said laser beam at the helicopter as reported.
Poitras was apprehended and put in a patrol vehicle. She was then taken to the Blanchard Police Department who charged April with "Unauthorized targeting of an aircraft with a laser" which sounds oddly specific to this situation. Not going to lie, we are definitely wondering if this charge existed prior to April's mischievous laser game gone bad. Safe to say law enforcement was not amused in the slightest.
April Poitras was placed under arrest and later formally booked at the Caddo Correctional Center. A seemingly trivial act of playing with a laser quickly escalated into a serious legal matter that took a turn for the worst.
It is still unclear what April's intentions were if she had any at all. While no damage or harm was physically done to any of the crew on board the helicopter, law enforcement was left with no choice other than to handle this as an act intended on inflicting harm.
LOOK: Here are the pets banned in each state
Because the regulation of exotic animals is left to states, some organizations, including The Humane Society of the United States, advocate for federal, standardized legislation that would ban owning large cats, bears, primates, and large poisonous snakes as pets.
Read on to see which pets are banned in your home state, as well as across the nation.