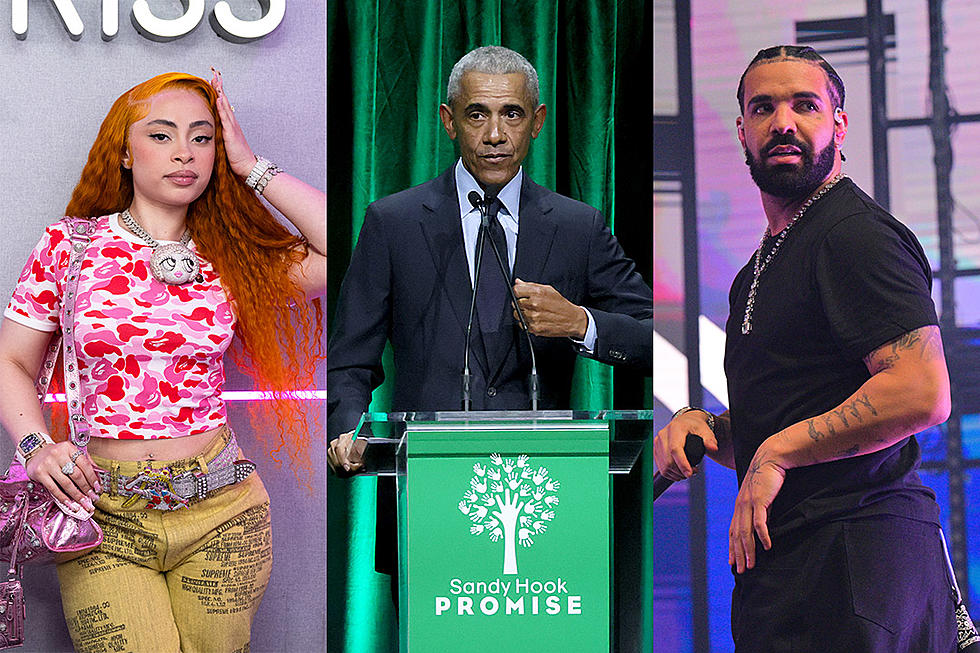 Barack Obama Shares His Summer 2023 Playlist Featuring Ice Spice, Drake and More
Jack Hall/Getty Images For Bauer Media/Dia Dipasupil/Getty Images/Prince Williams/Wireimage
America's former president Barack Obama recently shared his summer 2023 playlist on Twitter, which features Ice Spice, Drake and more.
Barack Obama's 2023 Summer Playlist Features Ice Spice, Drake, 2Pac and More
On Thursday (July 20), Barack Obama shared a list of songs he bumped to the most this summer on Twitter. In the tweet below, the 44th president reminded his followers of the annual tradition. He also revealed that his selection was a combination of throwback hits and current bangers, too.
"Like I do every year, here are some songs I've been listening to this summer — a mix of old and new," Barack Obama wrote in the tweet. "Look forward to hearing what I've missed."
This year's list includes Ice Spice's first No 1. song on Billboard's Hot Rap Songs chart, "Princess Diana (Remix)" featuring Nicki Minaj, and J. Hus' single, "Who Told You" featuring Drake. Rap legends like 2Pac and Nas also secured a spot on the list. Last year, Barack Obama only picked one hip-hop song for his annual playlist, Kendrick Lamar's "The Heart Part 5."
Barack Obama's Followers Voice Their Opinions About His Summer 2023 Playlist
After looking at Barack Obama's selection, fans went on Twitter to express their opinions about it.
"Michelle said i'm the real princess diana [two exclamation emojis]," wrote one person.
Another person typed: "At the of the day this is the 'How can I please every person in the US' playlist. No one's music taste is this eclectic."
"This is such a treat every year," a third person penned. "What a difference from Donald Trump, who has never listened to a piece of music in his life, except when he attempted to conduct the Star-Spangled Banner while his guests were horrified trying to respect the flag."
Barack Obama also hopped on Instagram to share his recommended books to read this summer, which can be seen below.
Check out Barack Obama's summer 2023 playlist.
See Barack Obama Share His Summer 2023 Playlist Featuring Ice Spice, Drake and More Below
Listen to Barack Obama's Summer 2023 Playlist Below
Every Hip-Hop Song Certified Diamond in Music History
This is every hip-hop song that has gone diamond (10 million sold) in music history. From Lil Nas X to Drake to Eminem and more.