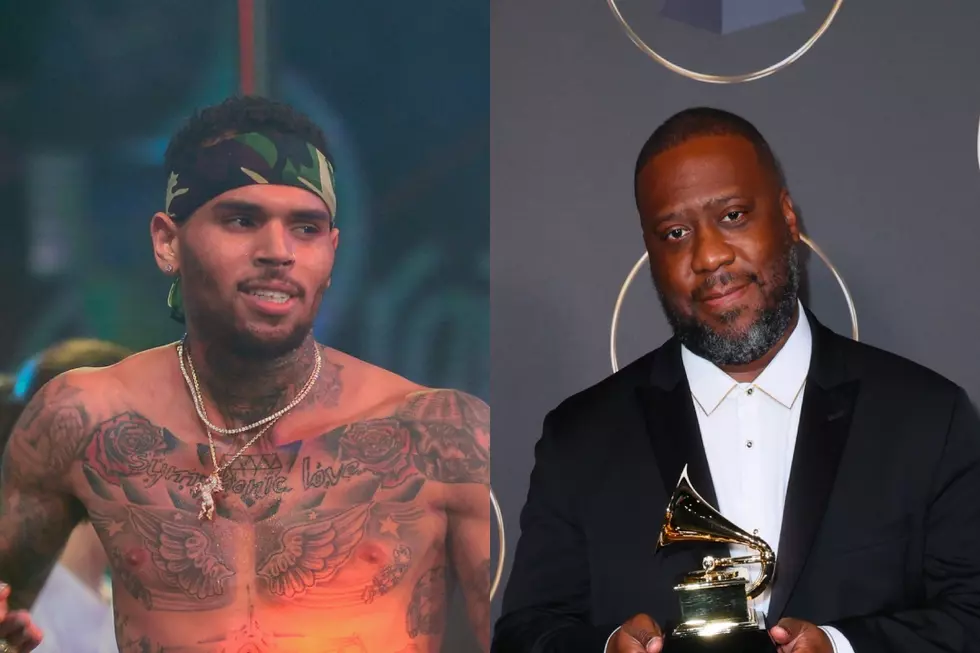 Chris Brown Apologizes to Robert Glasper for 'Rude and Mean' Reaction to Losing Best R&B Album at Grammys
Bryan Steffy/Leon Bennett/Getty Images (2)
Chris Brown has apologized for his reaction to losing Best R&B Album to Robert Glasper at the 2023 Grammy Awards.
On Monday afternoon (Feb. 6), Chris Brown shared an apology message on his Instagram Story that he DM'd Glasper after dissing the singer last night on Instagram.
"Congratulations my brother," Chris Brown's message starts. "I would like to apologize if you took offense to my reaction at the Grammys. You were not the intended target and I know I came off really rude and mean. After doing my research I actually think [you're] amazing. The organization isn't doing us Blacks our due diligence. You and I should never be in the same category. Two totally different vibes and genres. So from one Black man to another congratulations. Hope you are able to feed your family for life. God bless my G."
Chris Brown made headlines last night when he lashed out on social media after his Breezy (Deluxe) album lost to Glasper's Black Radio III LP in the Best R&B album category.
"BRO WHO THE FUCK IS THIS?" the Virginia crooner wrote on his Instagram Story along with a screenshot of Glasper. "YALL PLAYING WHO DA FUCK IS THIS?" he added with several laughing emojis.
He continued: "WHO THE FUCK IS ROBERT GLASPER...IMA KEEP KICKING YALL ASS! RESPECTFULLY."
Upon doing his research, Chris Brown probably discovered Glasper is a five-time Grammy winner, with a vast amount of credits as a singer, songwriter, producer and pianist for artists like Kendrick Lamar, Erykah Badu, Bilal, Anderson .Paak, Common and more.
Check Out Chris Brown's Apology to Robert Glasper Below
See 10 of the Shortest Beefs in Hip-Hop
Beefs within rap that ended quickly.