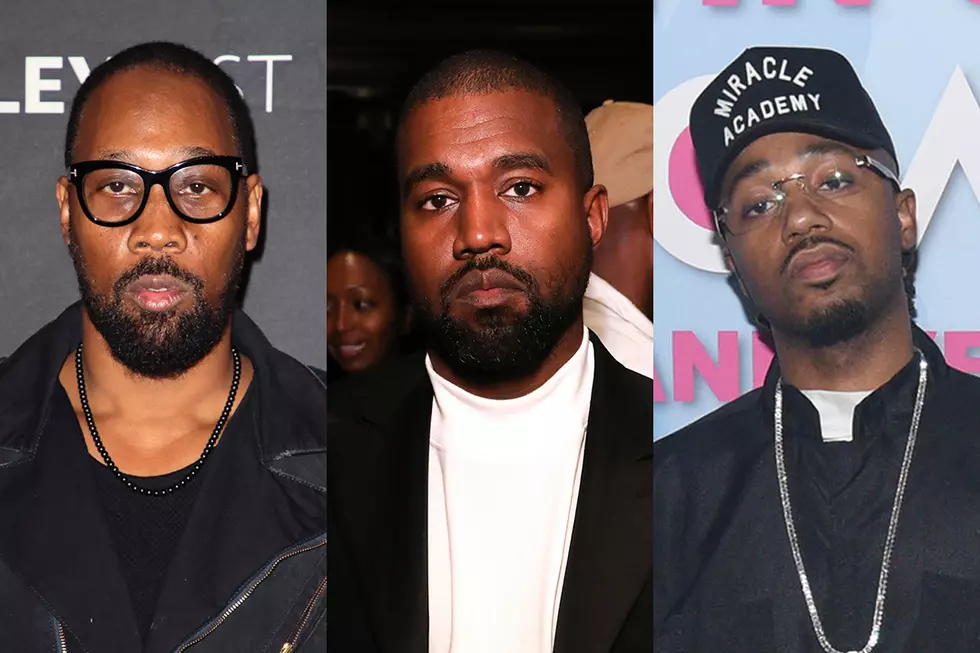 25 of the Most Impactful Producers in Hip-Hop
David Livingston/Robin Marchant/Vivien Killilea/Getty Images (3)
XXL celebrates 50 years of hip-hop with this feature.
The list of formidable producers who've contributed to hip-hop culture is stacked. Beginning with Sugar Hill Records cofounder Sylvia Robinson, who produced Grandmaster Flash and The Furious Five's "The Message" and The Sugarhill Gang's "Rapper's Delight" in the 1980s, there are dozens of legendary beat magicians who've kept the party rocking and MCs rhyming. Through different eras, Marley Marl, Rick Rubin, Prince Paul, DJ Premier, Pete Rock and RZA are just a handful of producers who've made an indelible mark on the culture.
The tools have only become sharper, too. Before Serato, Abelton Live and other recording software, Easy Mo Bee manually chopped up samples and Marley Marl resorted to sampling kicks and snares from completely different records while other aspiring producers would use cassette boomboxes and their local radio stations to make loops. The advent of the internet changed the game entirely and it's now easier than ever to find a sample that's legally cleared to use. With that in mind, it's a miracle that Prince Paul was even able to make De La Soul's 1989 debut, 3 Feet High & Rising, due to the sheer amount of flips on the groundbreaking project. Same with Beastie Boys' Paul's Boutique, which was released that same year with insanely layered beats from The Dust Brothers and Delicious Vinyl cofounder Matt Dike.
Needless to say, production in 2023 isn't the same as it was in 1973. However, there are still reputable talents such as Metro Boomin and Hit-Boy who have also found success in the new era. As the 50th anniversary of rap inches closer, XXL is celebrating 25 producers who've propelled the culture forward and simultaneously kept everyone's trunks rattling over the years. Looking into the imprint of other musicians such as Dr. Dre, Kanye West and Timbaland, among others, check out the full list below.—Kyle Eustice