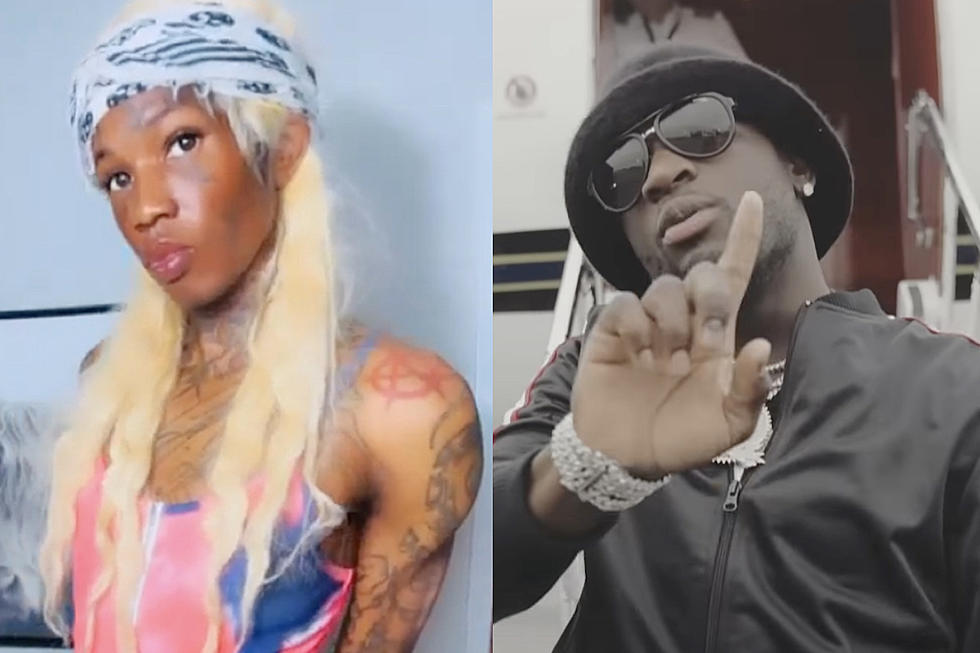 Lil Wop Defends Being Transgender After Ralo Says Wop Is Faking Being a Woman
lilwop17_/Instagram/WorldStarrHipHop/YouTube
Lil Wop has responded to Ralo after he criticized Wop for being a fake woman.
Lil Wop Defends Being Transgender After Ralo Says Wop Is Faking Being a Woman
Early Monday morning (July 17), Lil Wop jumped on his Twitter account to respond to Ralo after he called Wop, who is currently transitioning, a fake woman on Sunday (July 16). In Ralo's message, the incarcerated rapper was responding to a tweet about a rumored report that Wop was laced with a drug by an unknown person. The tweet also featured a side-by-side photo of Wop as a man and his current state as a transgender person.
Ralo wrote, "I know everyone got they lil flaws and desires, but idgaf what drug I do or get laced with my soul won't ever allow me to do no s**t like that. Women are too beautiful to be faked..."
Lil Wop got wind of Ralo's comments about his transitioning and responded on his Twitter page.
"I don't like how he worded this [thinking face emoji]," he wrote. Wop then added: "What's Fake About Being Transgender Though It's Clearly States, Trans-Gender Meaning Your Transition Into The Opposite Sex. S**t Been Normalize For Years."
The 27-year-old rapper also addressed Ralo's remarks on his Instagram Story. In a post featuring a screenshot of "They Traded" rapper's offending tweet, he wrote, "Huh??? Im Transitioning Into A Whole Woman What's Fake About That?"
Lil Wop Has Been Transitioning to Become a Transgender Person For Nearly a Year
In February of 2022, Lil Wop, real name Louis McPherson, announced that he was bi-sexual in a since-deleted post on his IG page. "I'm Bisexual I Like Guys & Girls [relief face emoji, double hearts emoji][.] It's W.E [face sticking out tongue emoji]," he wrote in the caption for a photo of himself wearing a T-shirt rolled up to show off his chest.
Then in May of 2023, the 27-year-old rhymer announced that's he's in the process of transitioning to become a transgender person. "In The Transition Into Becoming A Full Transgender," he wrote in the caption of his post.
It's unknown if Wop plans to change his name and he didn't provide his preferred pronouns to call him.
Since then, Lil Wop has been uploading images on his IG account revealing his transition from a man to a woman while also promoting his OnlyFans account. It also appears that he had some type of lip augmentation done on him. He posted a brief clip of himself on his IG page and revealed in the caption that he got his lips done.
See Hip-Hop Artists Who Embrace Being Gay, Lesbian or Bisexual