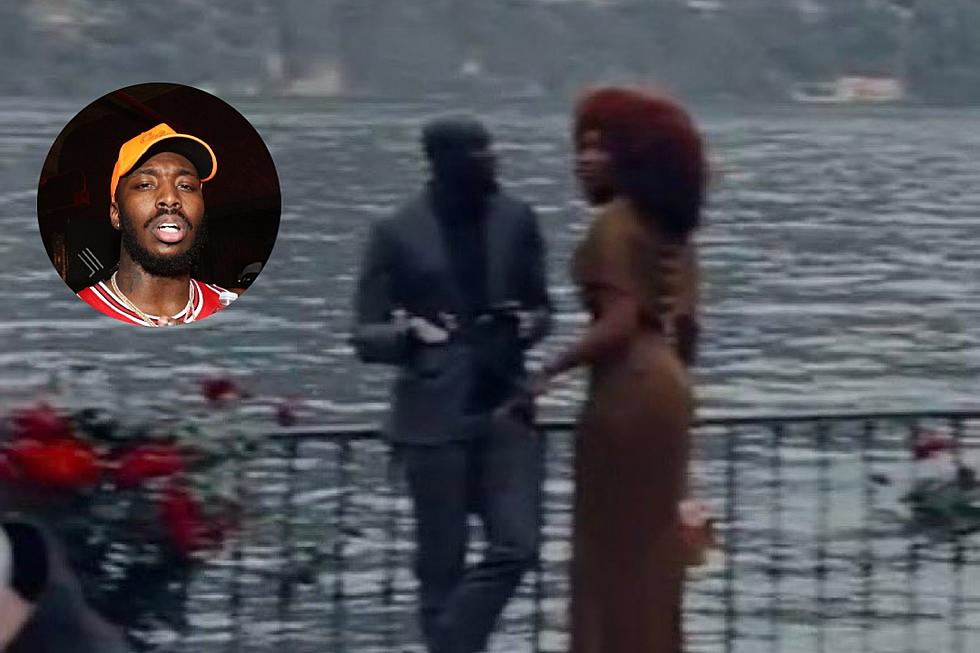 Megan Thee Stallion Spotted With Soccer Player Romelu Lukaku Following Pardison Fontaine Breakup Rumors, Fans React
Johnny Nunez/Getty Images/sebastianaottardo_official/Instagram
Megan Thee Stallion was recently spotted at a wedding with Belgian soccer player Romelu Lukaku, fueling rumors that she has broken up with Pardison Fontaine.
On Monday (May 30), Inter. Milan soccer player Lautaro Martinez got married in Italy. Attendees spotted Megan Thee Stallion at the event with Martinez's teammate Romelu Lukaku. One video (below), shows Megan and Romelu by themselves talking near Lake Como. A second clip circulating the internet shows Megan and Romelu sitting at a table sitting side-by-side while cheering on the newlyweds.
Fans React to Photos of Megan Thee Stallion and Romelu Lukaku
Fans on social media have been weighing in on Megan Thee Stallion reportedly having a new boo.
"I loved her and pardi but whatever makes her happy she deserves it," one fan posted on Twitter.
"If they're together, this might be the best goal Lukaku has ever scored in his career," someone else posted.
"She's a grown 28 year old woman and she can't date now?? And talking to a man means she's fcking him? Man y'all kill me," another tweet reads.
Did Megan Thee Stallion and Pardison Fontaine Break Up?
Rumors have been swirling for months that Megan Thee Stallion and Pardison Fontaine have called it quits. Back in February, fans assumed the worst when she allegedly unfollowed Pardi on Instagram, though it was unclear if she was following him in the first place. Pardi appeared to respond to the rumors in an Instagram post where he captioned a photo of himself wearing MSCHF's Big Red Boots, "Damn, looks like I got the boot."
A few days later, the rumors seemed to be overblown when the two appeared to spend Valentine's Day together. However, Pardi unfollowed Meg on Instagram a few weeks later.
Last month, Pardi shared video on Instagram of himself performing a poem dedicated to Megan Thee Stallion.
"You're a survivor but not a victim, somewhere in between 'God forgive him' and 'I gotta get him," the poem began. "That's why you don't ever let these bit—s get you out your rhythm/ You treat these n***as like they're buy one get one/ You out here working to keep your mind off hurting."
It appears Megan has moved on.
Watch Video of Megan Thee Stallion With Her Presumed New Bae and Reactions Below
See Rappers' Birthdays