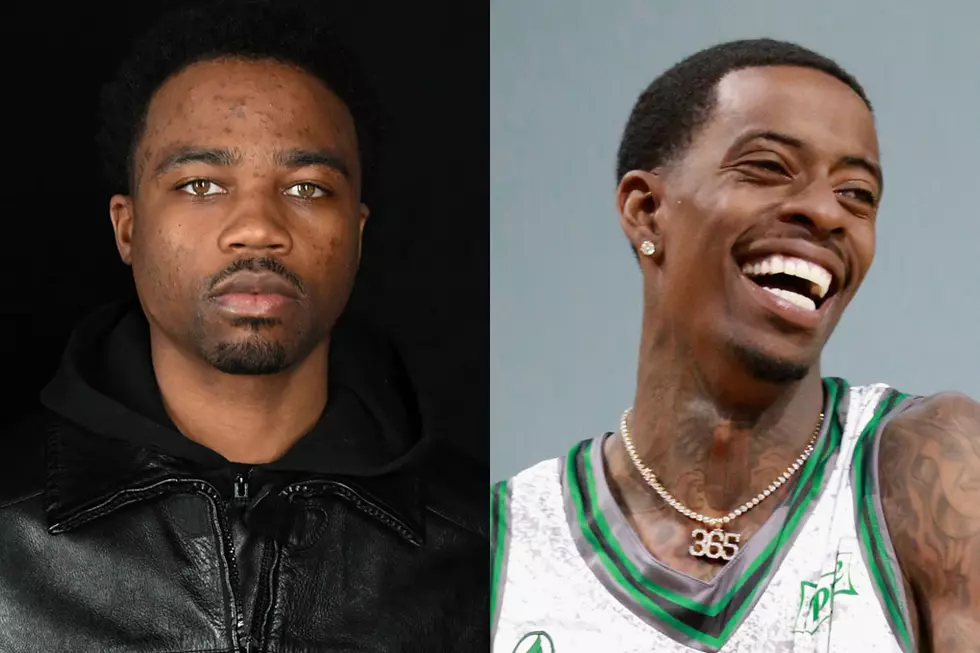 Roddy Ricch Responds to Rich Homie Quan's Claims Roddy Removed RHQ From DJ Drama's New Song
Anthony Ghnassia/Getty Images For Balenciaga/Leon Bennett/Getty Images for BET
UPDATE (Apri 4):
Rich Homie Quan has issued an apology to Roddy Ricch after accusing "The Box" rapper of getting his verse removed from DJ Drama's I'm Really Liked That track "FMFU."
"Just got off the phone with @roddyricch everything is smooth we settled it like men," he message began. "And I want to apologize for my position at the moment and take this opportunity to show everyone that through conversations we can have solutions [love-you gesture and flexed muscle emojis] #RHQ."
It's always good to see rappers resolved their differences in a peaceful manner.
Read Rich Homie Quan's Apology Statement Below
ORIGINAL STORY:
Roddy Ricch has responded to Rich Homie Quan's claims that he made DJ Drama remove him from his new song "FMFU."
On Tuesday (April 4), Roddy Ricch jumped on his Instagram Story and addressed Rich Homie Quan claims in his Instagram Live video that allegedly he told DJ Drama to remove him from Drama's new song "FMFU."
"@RICHHOMIEQUAN YOU TOO OLD FOR THIS INTERNET S**T BUT I AINT EVEN KNOW U WAS ON THE PHONE," Roddy wrote in all caps.
"I SENT DRAMA THE HOOK AND LET THEM DO THE REST," he continued. "AINT NEVER BEEN NO N***A TO STOP NOBODY FROM EATING ESPECIALLY A N***A ION EVEN KNOW."
"IM AROUND THO CHAMP," he concluded.
Roddy's message was in response to Rich Homie Quan's since-deleted Instagram Live video where he called out Roddy because he thought that he made DJ Drama remove his initial verse on "FMFU," which is from Drama's latest album, I'm Really Like That.
Furthermore, RHQ offered a challenge to Roddy — he would bet $10 million to his $1 million that his catalog is better than the California rapper's catalog.
"Roddy got that 'Box' song. I bet his catalog can't f**k with mine," he bragged. "That's on all the money he got in the bank."
"Since you wanted me off the song, man, let's go back and forth, catalog to catalog," he continued. "You ain't got nothing but 'the Box' s**t because all that other s**t wack."
It looks like this could turn into a Verzuz battle. Somebody get Swizz Beatz on the phone.
Read Roddy Ricch's Response to Rich Homie Quan's Claims Below
See Wild Rap Beefs That'll Probably Never Be Resolved
Pusha-T and Drake, YG and 6ix9ine, and more.