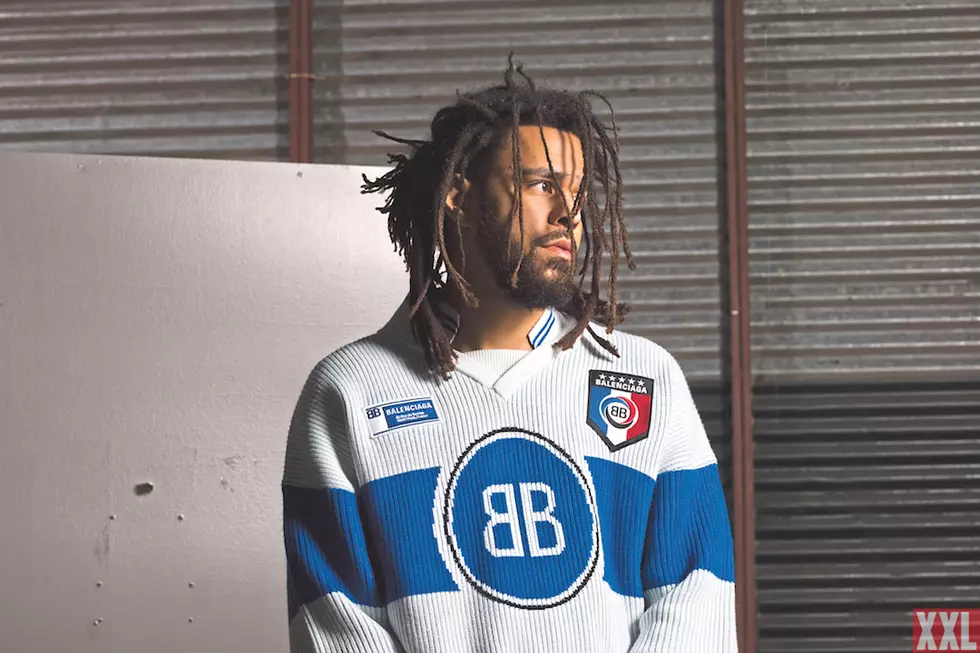 J. Cole and Dreamville Drop First Songs From 'Revenge of the Dreamers III' Album: Listen
Jonathan Mannion
For "Down Bad," J.I.D handles the hook. "I was just fucked up, I was just down, down bad/I had to tighten the fuck up, but I'm here for the crown, crown (Oh, shit)/I was just fucked up, I was just down, down bad," he spits on the beat.
On the track, Nudy, J.I.D, J. Cole, Bas and Johnny Venus all deliver standout verses, with Cole serving up some of the most memorable bars.
"Dreamville head honcho/Bitch, we came from nothin' just like the big bang theory/That poverty stains kept the pain buried/And covered the shame with a dream/We would have fortune and fame/A mill' in the bank, chameleon paint turned cranberry/Now little Jermaine got the same story/As that boy out of St. Vincent-St. Mary: G.O.A.T.," Cole spits on the track.
With its sultry, bedroom jam vibes, "Got Me" is the complete opposite of the frenetic "Down Bad." Ty and Ari hold down the hook, while Dreezy and Omen both serve up tight verses.
"Hold me tighter when I'm trippin' (Yeah)/Fire the lighter, let's get lifted (Light 'em up)/I done ran into a lot of wrong niggas with right intentions (For real)/Shit like therapy 'cause you know how to talk and when to listen/Kind of love when it don't change if I'm natural or with extensions," Dreezy rhymes on the beat.
Just last week, the Dreamville roster began teasing ROTD3's release, with Bas even noting that the album would drop "as the Harry Belafonte vocals come in." Now that they've begun the rollout of music from the project, it seems like the release should be right around the corner.
With the release of Revenge of the Dreamers III incoming, a tour could be on the way too. J. Cole hit the road last year on his KOD Tour while J.I.D is currently on his Catch Me If You Can Tour. We'll have to wait and see if a ROTD3 Tour comes our way.
Listen to "Down Bad" and "Got Me" below.
See All Photos From Dreamville's Spring 2019 XXL Magazine Cover Story