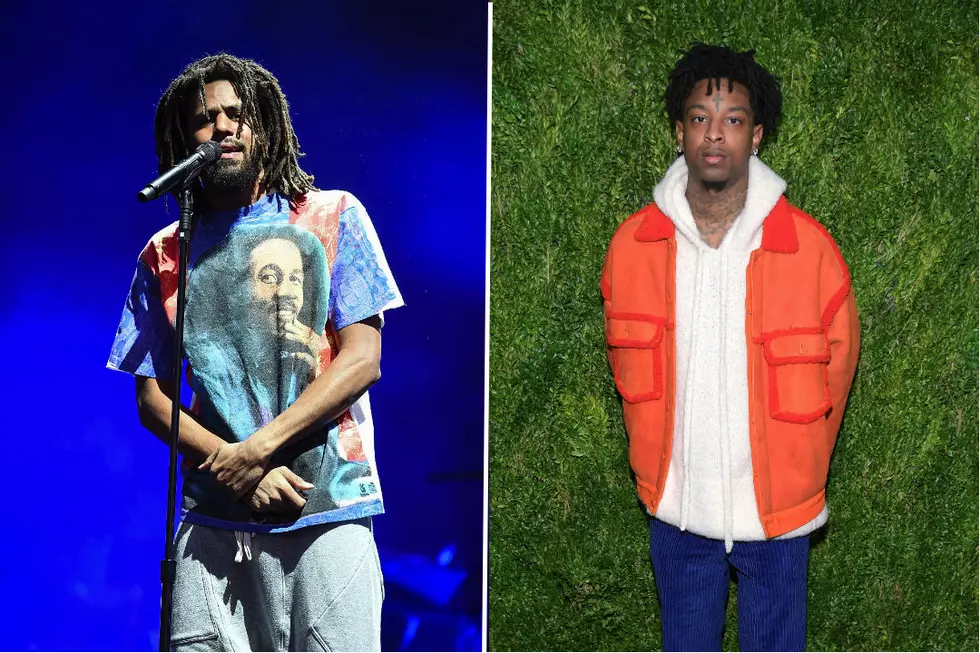 J. Cole Prays for 21 Savage After Arrest
Roy Rochlin / Tabatha Firema, Getty Images (2)
On Tuesday (Feb. 5), the Dreamville Records founder tweeted out a message of support for 21. "Praying for 21 savage let that man be with and provide for his kids," Cole wrote, sending a prayer to the rapper.
Cole's support for 21 comes as no surprise. On one hand, the Fayetteville, N.C. rapper has always been an outspoken guy who speaks up for what he feels is right. On the other, he recently collabed with 21 on the rapper's I Am > I Was opener, "A Lot." On the song, Cole praises 21's character.
"Yeah, I just came from the A. I drove back home, six-hour drive, six-and-a-half. Before I left I stopped by to see my nigga 21 in the studio," Cole said to begin "A Lot." "He had two of his kids with him right in the studio, that's when I knew. You a stand up nigga, I love seeing shit like that."
See Cole's tweet about 21 below.
See Behind-the-Scenes Photos of 21 Savage at 2016 XXL Freshman Class Cover Shoot