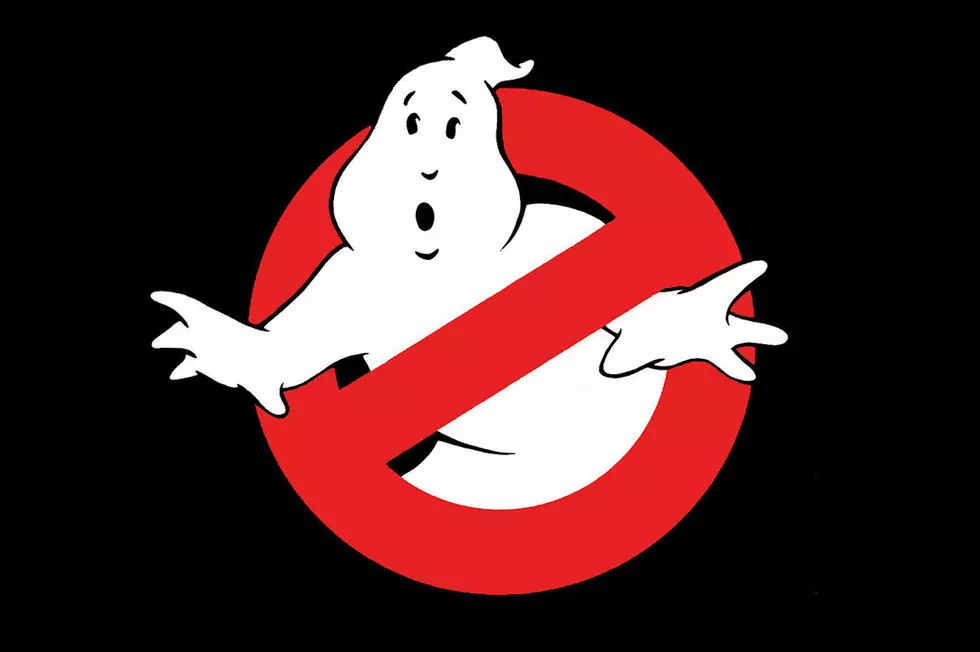 Jason Reitman Reveals First 'Ghostbusters 2020' Set Photo
Sony
Busting once again makes us feel good. Production is officially underway on Ghostbusters 2020, Jason Reitman's upcoming direct sequel to the original Ghostbusters film series from the 1980s. Reitman, son of original Ghostbusters producer and director Ivan Reitman, shared a first photo from the set on Twitter last night:
That's Ivan Reitman at the back left and Jason Reitman at the back right. In the middle is the film's new cast: Carrie Coon, Mckenna Grace, and Finn Wolfhard from left to right. As Reitman's tweet notes (and as previous rumors have suggested), this Ghostbusters is about a single mom, played by Coon, and her children. Although there's a fake title on the slate in Grace's hands, you can see the famous Ghostbusters ghost poking out as well.
With those glasses and that hair, Grace sure does look like Egon Spengler, the original Ghostbuster played by the late Harold Ramis. There's no dad in this picture which ... makes you wonder exactly how this family relates to the original Ghostbusters cast. Sigourney Weaver has already said she'll be appearing in the film, and Paul Rudd has also been cast in a new role.
Ghostbusters 2020 opens in theaters on July 10, 2020. In less than a year, you will once again need to reckon with the question of who you gonna call.
Gallery — The Best Sci-Fi Movie Posters of All Time: