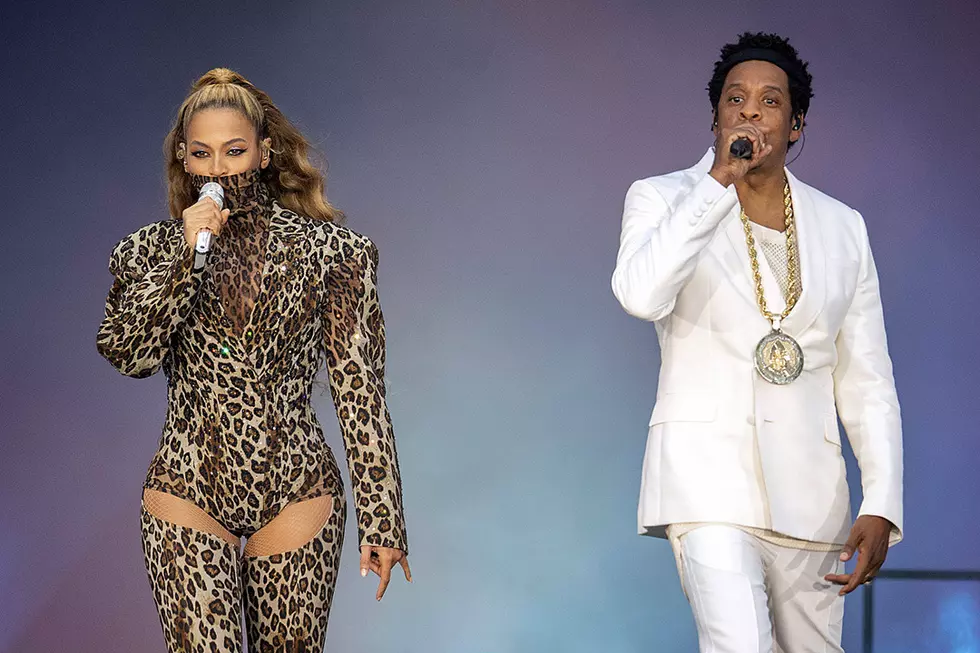 Jay-Z and Beyonce Give Hov's Grandmother Engraved Bench in Brooklyn
James Gourley, PictureGroup/Shutterstock, Getty Images
The Carters know everything is love when it comes to Hov's matriarch. Jay and Bey love her so much that they had a landmark in Brooklyn named after her.
According to a now-deleted post on Jay-Z's go-to fan account AintNoJigga, the inscription on the bench says: "Someone is sitting in the shade today because someone planted a tree a long time ago. With love and admiration to our root, Hattie White."
White has played an integral role in The Carters' lives for quite some time now. During her 90th birthday party back in 2015, Hov's grandmother delivered a speech that ended up being used on Bey's Lemonade track "Freedom" and also helped the title for Bey's last solo album.
Recently, Jay-Z recently dropped a bar about her in his highly publicized verse on Meek Mill's "What's Free." "To this day, Grandma 'fraid what I might say," Hov raps. "They gon' have to kill me, Grandmama, I'm not they slave/Ha-ha-ha-ha-ha, check out the bizarre/Rappin' style used by me, the H-O-V."
Check out photos of The Carter's family outing to the Prospect Park below.
See Photos of Jay-Z's Different Looks Over the Years