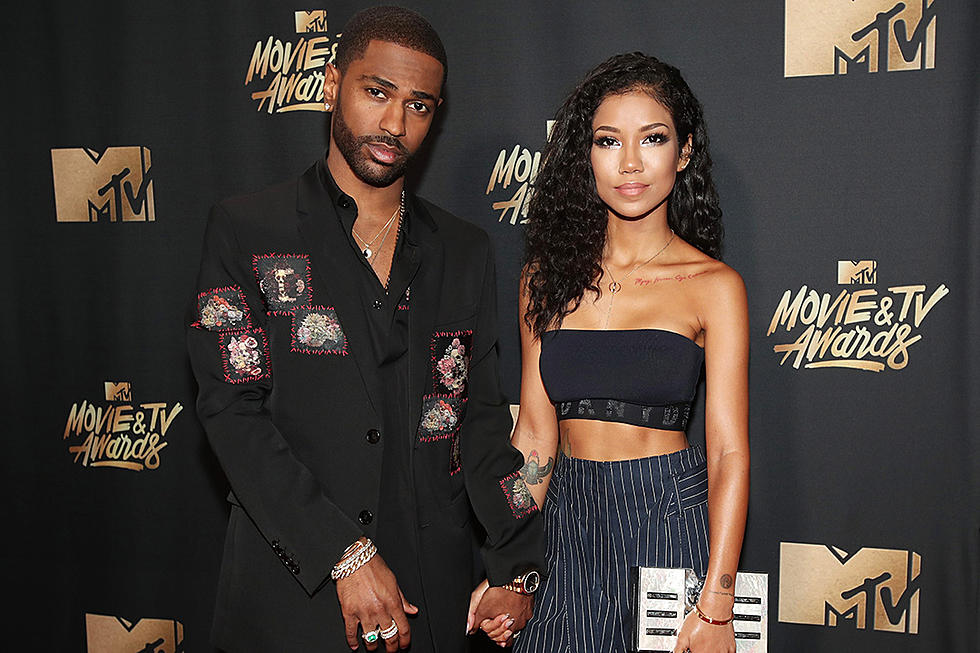 Jhene Aiko Gets Big Sean Tattoo Covered Up
Christopher Polk, Getty Images
Jhene Aiko's famous Big Sean tattoo, one she got after finalizing her divorce from producer Dot Da Genius over a year ago, can no longer be seen. Yesterday (Nov. 15), a photo of Jhene's new tattoo covering the tattoo of her boyfriend's likeness surfaced on tattoo artist Miryam Lumpini's Instagram page and people began to speculate that Sean and Jhene were no longer an item.
"Cover up! Love you so much! @jheneaiko 🔥🚀✨ #miryamlumpinitattoos" Lumpini said in her captioned the post.
Jhene's new tattoo depicts a multi-color galaxy complete with a rocket ship and a planet where Sean Don's eyes used to be. Jhene didn't post the photo on her own Instagram yet, however she doesn't even have to at this point.
Things seemed to be going well for the couple, especially after denying that she had cheated on her ex-husband to be with the Detroit rapper. Then earlier this year, rumors that Sean had cheated on Jhene with ex-Pussycat Doll Nicole Scherzinger began to circulate the internet. For their part, Jhene and Sean seemingly denied those reports.
"Sorry, but nothing about you guy's fan fiction stories are true... I still love you tho," Jhene tweeted insisting they were still a couple. Sean quoted Aiko's tweet and added a few clapping emojis.
There hasn't been any confirmation that the couple has indeed split. However, the last photo Jhene posted with Big Sean on Instagram was back in June. Meanwhile, Sean has removed nearly every image of them together besides the cover for their Twenty88 project.
Check out Jhene Aiko's new tattoo below.
See Photos of Big Sean's Different Looks Over the Years