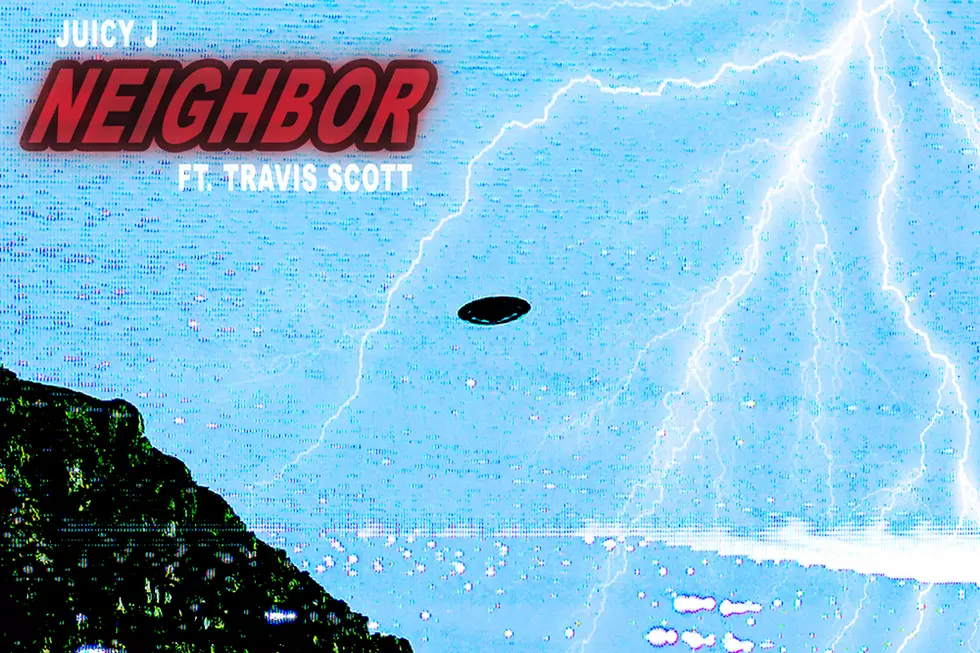 Juicy J "Neighbor" Featuring Travis Scott: Listen to New Buddah Bless-Produced Song
Juicy J
As promised, Juicy J has dropped his latest single, "Neighbor" featuring Travis Scott on Wednesday (Sept. 26). Produced by Buddah Bless, the track finds La Flame handling the song's chorus and first verse.
"Filled on drugs, yeah/That's my love in a cup, yeah/Keep it shut, yeah/Got the dogs in the cut/Really off balance/Heard he got talent/Really ecstatic/Moonwalking backwards/Plane got wood floors on the cabin/Hit a flight attendant, diamond status/Keep a actress on the Addies daily, lookin' like Boogie Nights in the 80s," Scott spits over a flute-driven instrumental.
Juicy J then comes in for the track's second verse, rapping, "I go live like Kodak/Niggas keep dying, fuck Xanax/I kill shit, what's next?/Nigga can't stop my flex/She told me put it on her chest (right there)/She don't even want no check/Got Cardi on lean like Offset/I ain't even gotta rap, nigga I'm set."
Before the release of "Neighbor," it had been pretty quiet on the music front for the Three 6 Mafia member. In January, Juicy teamed up with $uicideboy$ to drop the ShutDaFuckUp mixtape but laid low after that. The rapper did drop his own "Who Run It (Freestyle)" in April and linked with Marshmello and James Arthur in May for the song "You Can Cry."
Listen to "Neighbor" below.
See Photos of Travis Scott's Different Looks Over the Years