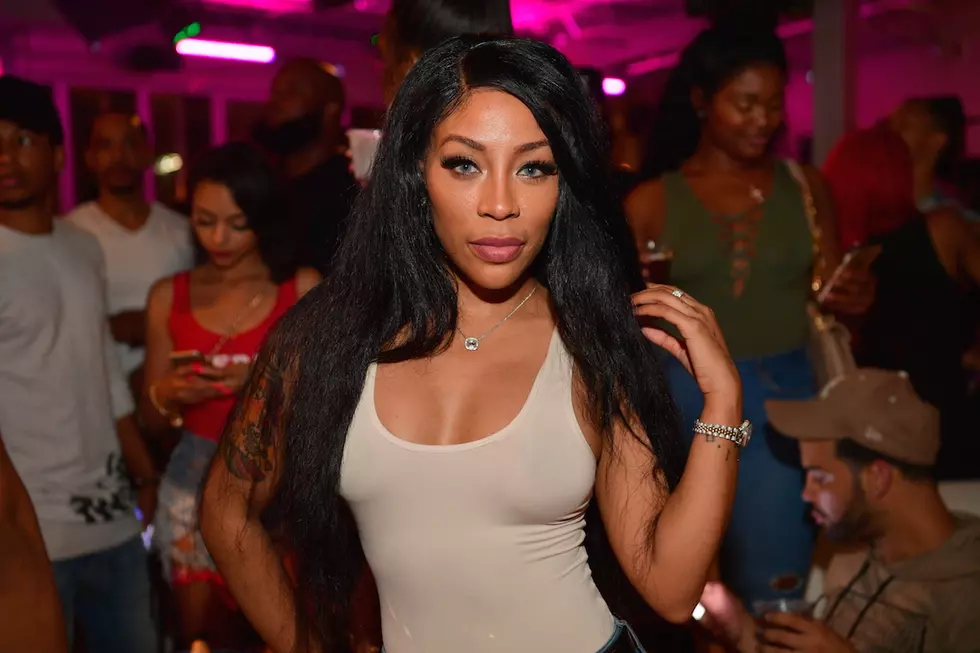 K. Michelle Is Happy–So She Ran Topless Thru the Atlantic Records Office [VIDEO]
Prince Williams, WireImage
It's Fri-Yay! And what better way to celebrate the weekend than to see K. Michelle topless on the 'Gram. Yep, the newly-engaged singer went on her Instagram page and posted a video of herself running through Atlantic Records office half-naked.
So what made her want to streak through the office topless? Apparently, the R&B singer is happy that her next single from her fourth album, More Issues Than Vogue, will drop really soon. No word on what that song could be.
In the video above, K. Michelle captioned it, "When your so happy in your life and about your single new that you take off running through your record label @atlanticrecords."
We hope there will be plenty more occasions of K. Michelle being happy and free at Atlantic Records' office. Maybe next time she can go commando. We kid, of course.
Earlier this week, K. Michelle teased fans with a remix of Drake's song "Fake Love," in which she slams both the imitators and the haters.
"Bitches be always talking / All on my page, they be stalking," she sings. "Why your world be revolving around me? / What's the problem? / They wanna do like I did / They wanna live like I live / I just be sitting chill."
You can listen to the snippet of the song below.