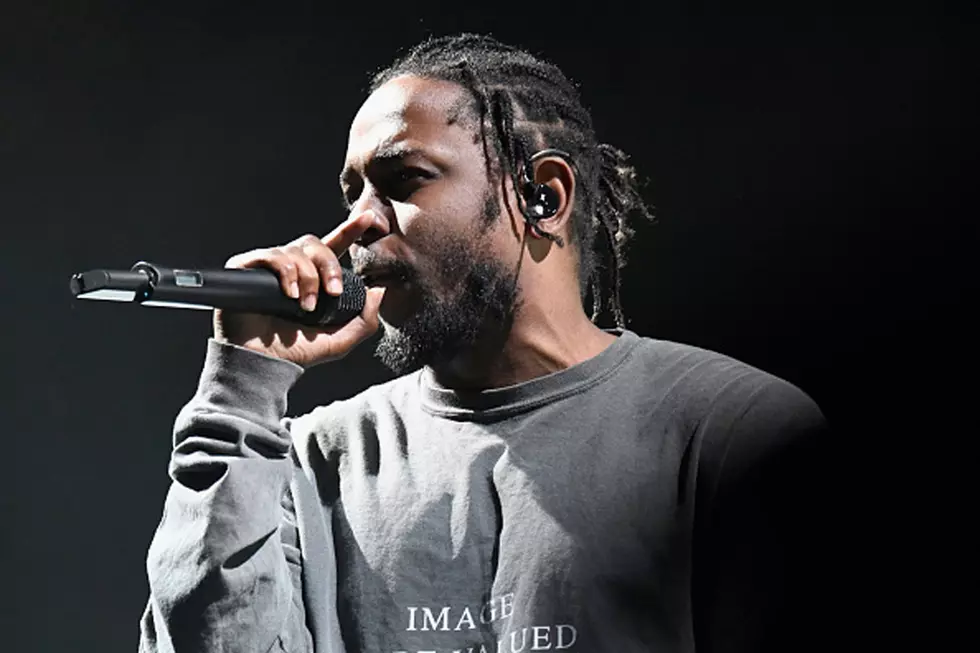 Kendrick Lamar's 'DAMN.' Wins Favorite Hip Hop Album at the 2017 AMAs
Frazer Harrison, Getty Images
Kendrick Lamar had a big night at the American Music Award's last night, picking up the award for Favorite Hip Hop Album.
Migos' Culture and Drake's More Life were both also up for the award but Kung Fu Kenny came away with the win for his visceral, stunning concept album, DAMN. The record spawned the hit singles, "Loyalty" featuring Rihanna, "DNA," and the lead single, "Humble." The single recently surpassed 1 million downloads.
This has been a big month for Kendrick. The Compton rapper also took home the award for Best Video at the 2017 MTV EMAs earlier this month and also graced the cover of Forbes annual 30 Under 30 issue.
"I want hip-hop to continue to evolve," K. Dot said in the interview. "That's why I can't shun a lot of the artists that may not be a Kendrick Lamar. But this is what I tell them every time I see them … be yourself and do what you do but also know who laid down the groundwork."
He also had advice for new rappers.
 "Don't go on your interviews and did them and say you don't like them and you don't care for them," he added. "That's your opinion, that's cool but you have to respect them. So talking down on the folks that inspired us to do this, it'd never be right. You dig what I'm saying? So at the end of the day as long as you be who you are but respect what got us here, that's how you continue to evolve."
50 Greatest West Coast Hip-Hop Artists of All Time