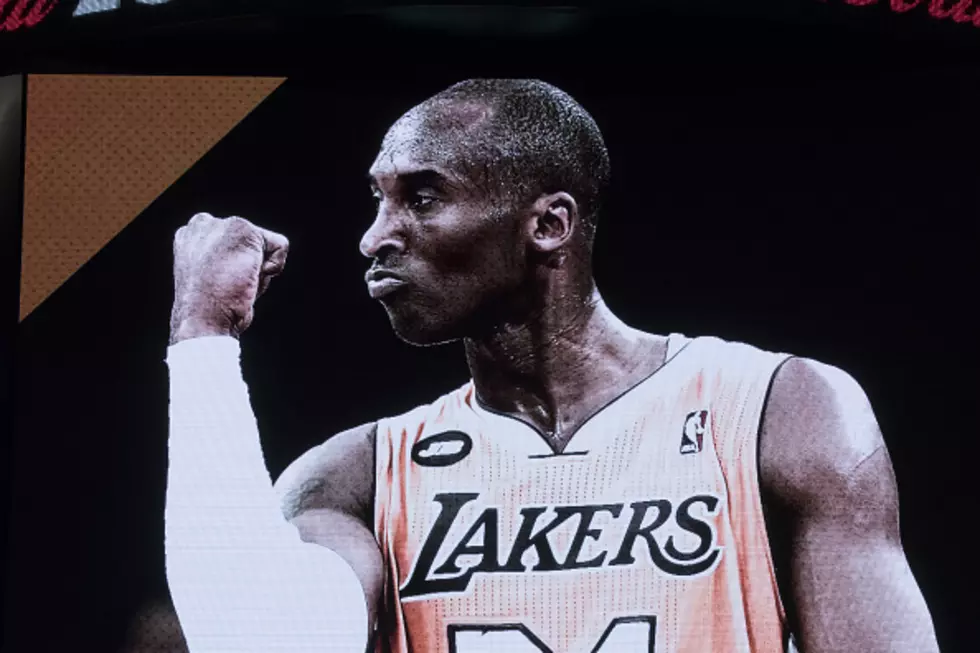 Kobe Bryant Memorabilia Stolen From Alma Mater – Tha Wire
Sports Illustrated/Getty Images
Today in Tha Wire, Kobe Bryant memorabilia was stolen from his alma mater, Lower Merion High School, in Philadelphia on Super Bowl Sunday.  While most of the nation watched the unbelievable finish to Super Bowl 51, it's being reported that some thieves were making off with a treasure trove of the NBA hall-of-famers awards.
According to reports some of the items stolen, were pretty valuable such as , several autographed Nike tennis shoes, and his 1996 state championship trophy.  On the other hand his Lower Merion jersey though stolen, but it had the least value.  Why?  The thieves didn't know, it was a replica.
Sean Hughes, is hoping that will change.  He addressed a letter to the community and asked that anyone with information about the crime would come forward.  A pic of Kobe's trophy case, uploaded to
The school, staff and students are devastated by the loss.  Hopefully they can recover some, if not all the items. We'll keep you in the loop as always, if further details arise from this story.  In the meantime, stay in the know every weekday and listen to Tha Wire for the scoop and only on The Peoples Station 107 Jamz.