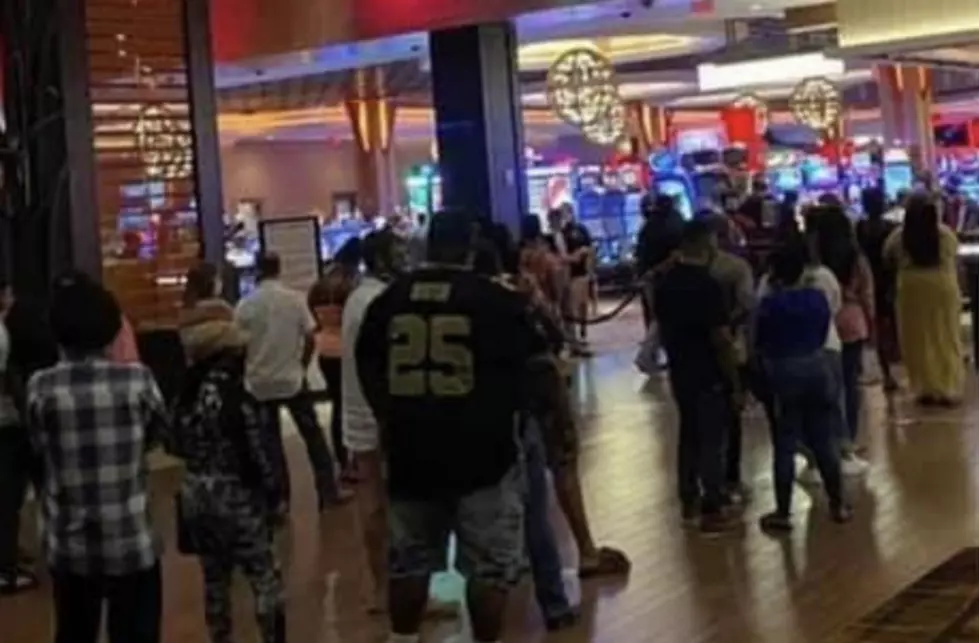 Bar Owners Outraged Over Photos of Crowded Baton Rouge Casino
Long Lines At L'auberge In Baton Rouge (Facebook/Louisiana Bar Owners Page)
There has been an ongoing debate between Louisiana bar owners and the governor's executive order for all bars in Louisiana to be shut down at this time. The big debate is over why they can't open while casinos across the state remain open, serving alcohol and are recording large crowds.
There is a mandatory mask order for all of Louisiana where residents must wear a mask when going out into public places, which does include casinos. However, over the weekend, Facebook blew up with pictures of people posting long lines and large crowds at casinos.
Three photos were posted to the Louisiana Bar Owners Facebook page Sunday, showing long lines and large crowds of people waiting to get into the L'auberge Casino Resort in Baton Rouge.The photo shows a huge line of people and most don't even look like they are six feet apart, causing outrage from the bar owners on the page.
So what is right and what is wrong here? Currently, casinos are allowed to be open at 50% capacity, but patrons do have to where masks the entire time they are on the property. What really gets the bar owners is that patrons are being served alcohol the whole time, as long as they are gaming. The other side of the coin is that bars remain closed, but could they do they same as casinos and let 50% capacity in with patrons wearing face masks the entire time?
The debate rages on, but bar owners in the state of Louisiana are not happy about this at all. Back in late July, Louisiana bar owners filed a law suit against the state of Louisiana and the governor.
We will have to see what Governor John Bel Edwards decides to do when he updates the state on his next executive order.
Enter your number to get our free mobile app
Strange Louisiana Laws