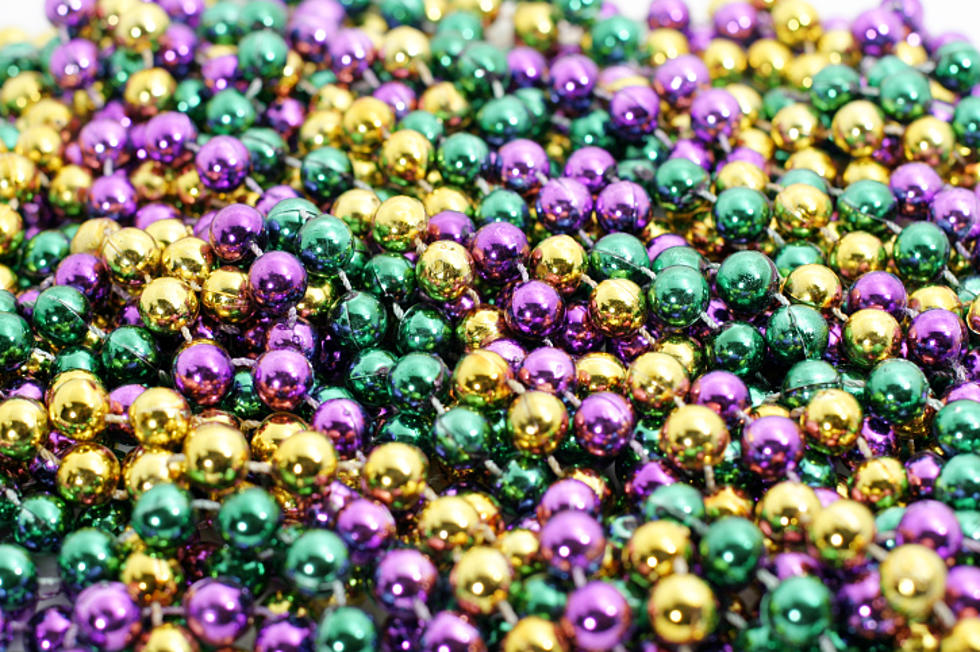 Lake Charles Autism Society Is Collecting Mardi Gras Beads
iStock
The Lake Charles Autism Society of SWLA needs your Mardi Gras beads! Each year, the local non-profit collects beads after Mardi Gras. They clean and prepare the throws to recycle and sell the next Mardi Gras season.
This is one of their biggest fundraisers! The Annual Autism Society Mardi Gras Bead sales help them raise funds to support and continue community events, fees for Camp Hopen, and other important services they provide to benefit the local Autism community.
If you would like to donate your Mardi Gras beads, please bring them to one of the following drop-off sights in Lake Charles:
Links ABA - 419 Common Street
head rush salon - 824 Sam Houston Jones Parkway.
Bentleys - 2115 Country Club Road
With the Mardi Gras season behind us, the Autism Society of SWLA is changing gears and preparing for its next big event. April is Autism Acceptance Month (previously autism awareness month), and the Lake Charles non-profit is teaming up with Brite ABA Therapy to host a spectacular Adult Easter Egg Hunt.
Save the date: SATURDAY, APRIL 1, 2023! This event is open to people ages 21 and up and will occur at 4 PM  in the LC Ward 3 Enos Derbonne Sports Complex (7903 Lake St.) Join the Easter holiday fun with engaging activities and games like Red Light- Green Light. Prizes will be awarded throughout the event, including gift cards, electronics, and more.
Admission is $15, and proceeds will benefit the Autism Society of SWLA and their ongoing efforts to develop Brite ABA Therapy programs and services. One of those programs is expanding additional ABA Services to help the children in our community that need and depend on it.
Please note - *PARTICIPANTS WILL BE REQUIRED TO SHOW THEIR I.D. BEFORE ENTERING THE PLAYING FIELD. Anyone unable to provide ID or not of age will be turned away. This event will take place rain or shine, with no refunds.
LOOK: This is where homes are selling the fastest right now
Stacker
compiled a list of the metros where houses are selling the fastest, according to data from Redfin.