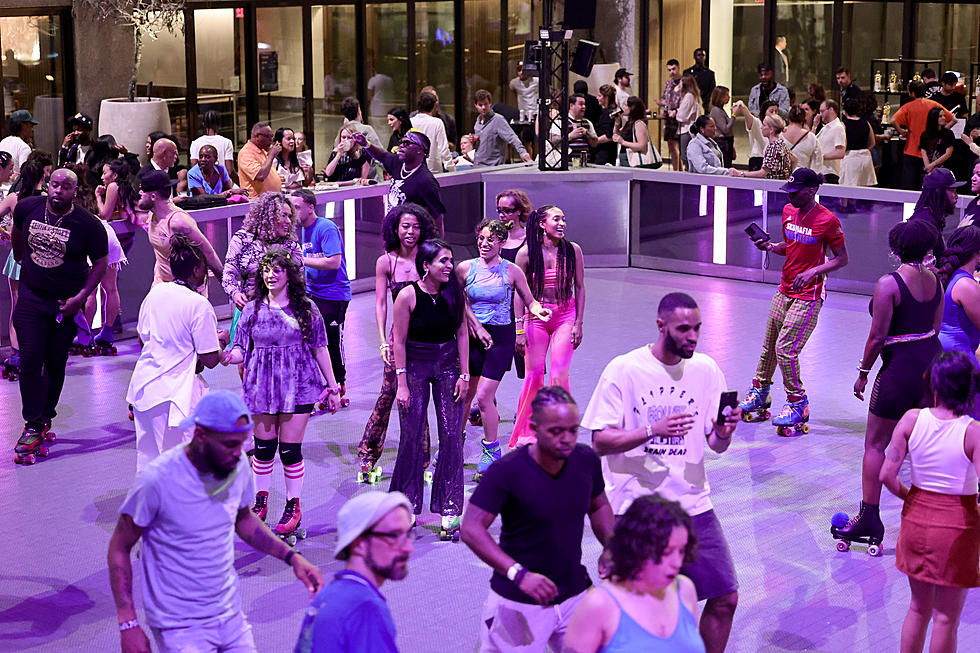 10 Awesome Food/Entertainment Venues Lake Charles Needs to Have
Getty Images for Flipper's World
If you travel, it is easy to see the differences between home and the various places you visit. It is also human nature to compare what one place has with another as far as places to go and things to see. I guess that is because when on vacation or taking a weekend getaway most people have an itinerary of things to do.
The whole reason we travel is to take in different scenery, eat, play, enjoy entertainment, or attend an event. In comparison to other nearby cities when it comes to family entertainment, restaurants, and shopping, Lake Charles is slowly but surely evolving. But not fast enough.
There is a decent variety of restaurants and casinos in Lake Charles, but not a lot of options for family entertainment. The city could always benefit from a couple of unique, swanky lounges or trendy dance clubs. But it's not the end of the world if that doesn't happen. Considering the number of entertainment options for tweens we are certainly doing better, and more venues are up and coming. Which is great!
Teen and young adult venues are probably where most would agree Lake Charles is lacking. This group doesn't have a lot of money or drive in a lot of cases, so all about access and cost. I wish the YMCA downtown and Foreman Raynaud YMCA facilities would reopen to help fill the void of things to do for this age group. A Boys & Girls Club of America would also be cool. These venues offer safe indoor recreational activities, swimming, and more.
Finally, I am holding out hope that as Lake Charles grows by leaps and bounds the city will continue to make strides in family-friendly entertainment venues. They cover all the bases in terms of age, food, and fun! Right? What are things you'd like to see open in Lake Charles when it comes to fun and engaging activities? Do you think we need to grow or have we reached our peak? Let us know in the comments.
Meanwhile, my wish list of future family entertainment options in SWLA includes places to eat, play, and swim:
1. Water Park - Everyone has one but Lake Charles. It would be nice to get one of our own to enjoy finally.
2. Go-Kart Speedway or Racetrack - This is always a lot of fun, and these venues unusually have something for every age group to enjoy, including food and arcade games.
3. Red Lobster  - We can never have too much seafood in SWLA! Who doesn't like Red Lobster? Plus, the closest one is in Beaumont, TX. Who wants to drive to Texas to eat?
4. Joe's Crab Shack - Excellent boiled seafood options, great drinks, and fun options and activities for kids, including a playground. Dancing and singing staff with other delicious food options.
With the Golden Nugget Lake Charles being owned by Landry's Inc. Joe's and the Rainforest Cafe' are the only two restaurants we don't have by Landry's. They are the ultimate adult and family restaurants, and it would be crazy cool to have them both on another side of town!
5. Rainforest Cafe - An amazing theme restaurant that looks like an ancient temple, featuring lush rainforest inside with automated rain storms, animals, waterfalls, aquariums, a volcano, an underground water ride, and a gift shop! Not to mention a powerful message that educates visitors about how important the rainforest is to the world and the animals that live there.
6. Dave & Busters - It's an outrageous arcade, with virtual reality games, a restaurant, party rooms, and a sports bar. We need one of these restaurants in SWLA! You can check all of the age groups in the family kids, tweens, teens, and adults. They have everything, we don't have in family entertainment.
7. Roller Skating Rink - You never miss them until they are gone, right? Nowhere in Southwest Louisiana is there a roller skating rink! That has to be against the law somewhere. We need at a minimum two big locations in SWLA for sure. Fun, music, exercise, food, and skating! What's better than that?
8. Main Event - Once again, this is a party spot with everything from wings to nachos and more. The ultimate family entertainment attraction includes a state-of-the-art bowling alley, virtual games, multi-level laser tag, arcade games, big-screen TVs everywhere, and more!
9. Drive-In Movie Theater - I LOVED going to drive-in movie theaters! They were so fun and it broke my heart when the Moon Theater in Lake Charles closed down. I wish I had a few acres because I would open one myself! Many cities that have drive-ins experienced a big boom during the coronavirus pandemic. People got a chance to discover how much fun it was, while others got a chance to remember the good times of drive-ins.
10. Surge Entertainment Center by Drew Breeze - This place is so fun! They have great food with a full-blown restaurant, virtual and arcade games, carnival games, a bowling alley, a trampoline park, and so much more.