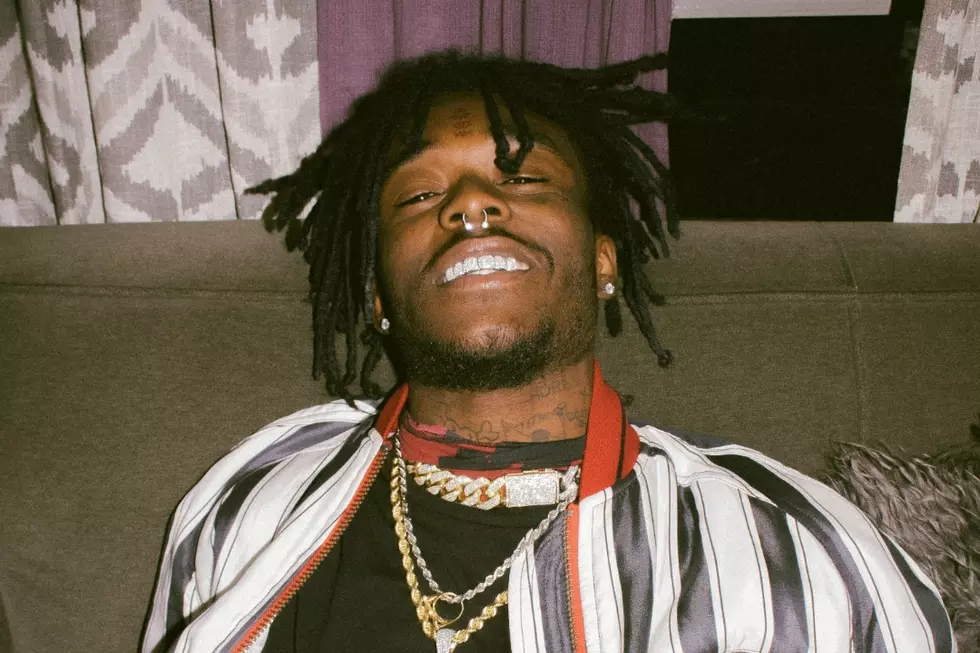 Lil Uzi Vert Now Has His Second Platinum Single
Ray Polanco
Lil Uzi Vert has gone platinum for the second time in his career. The Philadelphia rapper's huge single "Money Longer," produced by Maaly Raw and Don Cannon, has officially been certified platinum by the RIAA. The record achieved its certification on March 27. You can watch the video for the song below.
The 2016 XXL Freshman previously reached platinum status with his song "You Was Right." The Metro Boomin-produced track was certified in March. Like "Money Longer," the cut appears on Uzi's 2016 mixtape Lil Uzi Vert vs. the World. And don't forget he was on Migos' huge No. 1 sing "Bad and Boujee" too, which was certified platinum in January.
Uzi might be well on his way to scoring another platinum plaque if his new single "XO Tour Llif3" continues to perform well. The song debuted at No. 49 on the Billboard Hot 100 and seems poised to ascend up the chart thanks to the Lil Uzi Vert challenge. The Mannequin Challenge helped Rae Sremmurd's "Black Beatles" top the Hot 100, so Uzi's own viral craze should bolster the run of "XO Tour Llif3."
Although Uzi's songs are incredibly popular, he still has not been able to release his debut album. The young artist recently vented about his situation on Twitter.
"Can I honestly tell y'all why this album ain't drop," he said. "It's because of a Old Person who doesn't Understand what's going on right now……Can You Guess Who?"
Social media users began to speculate that the old person referenced was DJ Drama, who signed Uzi to his Generation Now imprint. The rapper quickly deleted his tweets, but you can see them under the video.
Lil Uzi Vert Says He Hasn't Dropped His Album Yet Because of a Certain Old Person