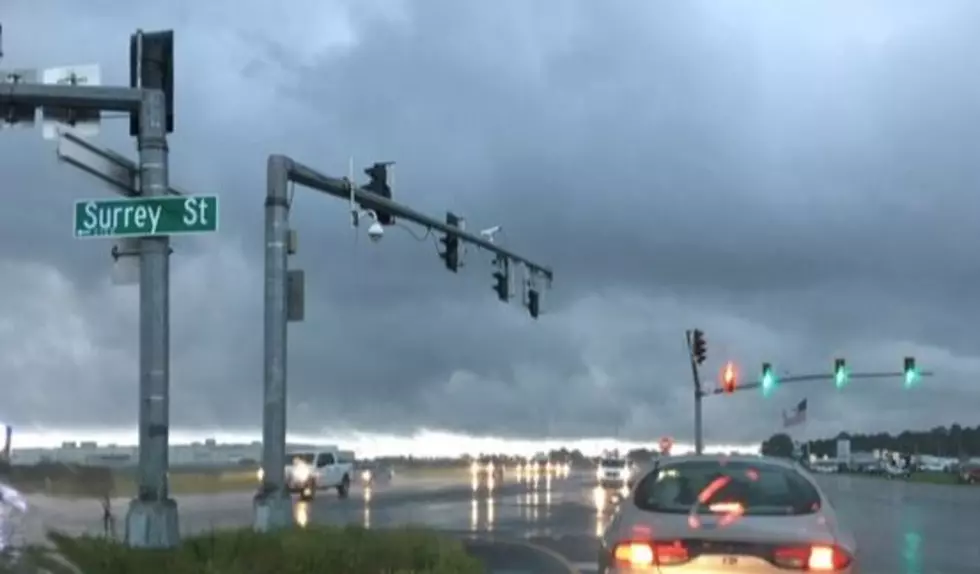 Louisiana Braces for Severe Weather Threat Tonight and Tuesday
Staff Photo
A cold front approaching Louisiana from the west during the day today will be the catalyst for strong to possibly severe storms across the state beginning later tonight and during the day on Tuesday. The Storm Prediction Center is suggesting that some portions of Louisiana will be under at least a slight risk of severe storms over the next 24 to 48 hours.
According to the Storm Prediction Center, the area of greatest concern for severe storms will be eastern Texas today. That risk of storms does spill over into the extreme western parishes of Louisiana and for all practical purposes includes the cities of Shreveport, Leesville/Ft. Polk, and Lake Charles.
Forecasters say the cold front will interact with an upper-level trough during the day to today. This will create instability in the atmosphere and should produce widespread shower and thunderstorm activity. Some of the thunderstorms are forecast to reach severe limits, especially Monday night and early Tuesday morning.
The National Weather Service defines a severe thunderstorm as a storm that is capable of producing one-inch hail or larger in diameter and/or has winds equal to or exceeding 58 mph.
Forecasters advance the slight risk of severe storms area eastward for Tuesday. As of now, the forecast, that's the graphic above, suggests southeastern Louisiana and most of Mississippi will be under the gun.
I think it's safe to say that most of South Louisiana will experience rainfall of some kind between now and Tuesday. Bradley Beniot with KATC television is suggesting that the heaviest showers in the Lafayette area will come early Tuesday between midnight and sunrise. Of course, that's just one model prediction.
The official National Weather Service forecast calls for rain chances to increase to about 60% during the nighttime hours across South Louisiana. Those rain chances should remain at 60% or better for much of Tuesday. Look for showers to taper off Tuesday night with the next threat of rain coming late in the day on Friday.
The National Hurricane Center is monitoring two areas of disturbed weather in the mid-Atlantic neither of those systems is given a very strong chance of strengthening into a tropical cyclone over the next five days.
Seven Crazy Louisiana Town Names Explained