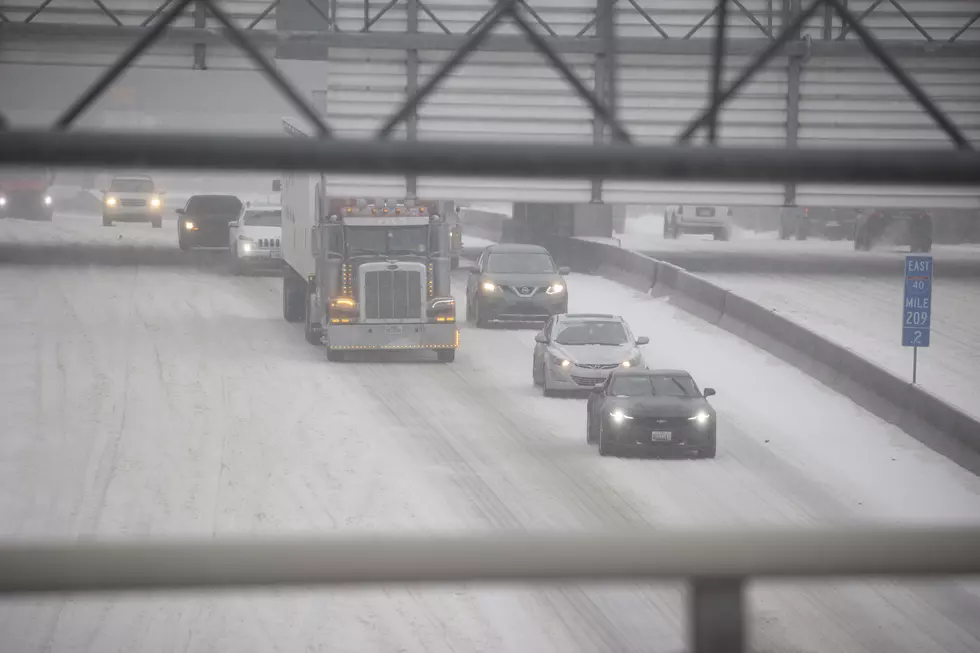 Louisiana Dept. Of Health : COVID-19 Vaccine & Testing Sites Closed Friday
Getty Images
Due to the impending winter storm the Louisiana Department of Health (LDH) announced that all SWLA COVID-19 community-based vaccine and testing sites will close at noon Thursday Jan 20 through Friday Jan 21. The announcement was made Wednesday in a press release as the weather from this point on is expected to worsen with below-freezing temperatures. All public health units in Sulphur, Lake Charles, Beauregard Parish, Jeff Davis Parish and Allen Parish will be closed Friday as well. Residents are urged to stay off the roads to prevent injury or accidents.
Ahead of the winter storm or extreme weather conditions also remember the 4 "P's" - People, Pets, Pipes and Plants. Check on the elderly, make sure space heater and portable heaters are being used properly and have the proper ventilation. All outside pets should be brought inside or given covered shelter with blankets/towels/hay to burrow in to keep warm. Cover plants with breathable material, and be sure to cover exposed outdoor water spickets and pipes. Finally, let your water drip if your house is on piers to prevent pipes from bursting or freezing.
Other LDH sites to be closed Friday include:
Jennings American Legion Hospital
Lake Charles Memorial Hospital
McNeese State University
Jennings American Legion Hospital
LDH officials said at press time, "The cold and wet weather forecast on Friday could make the transport of testing samples problematic, and many drive-through locations lack appropriate cold weather shelters for staff. As a result, testing locations throughout Southwest Louisiana will close at noon on Thursday to allow for the safe transport of all test samples ahead of the cold weather." According to Health Dept. officials residents looking for sites and hours of operations outside of SWLA can call LA 211 or click HERE.
RANKED: Here Are the 63 Smartest Dog Breeds
Does your loyal pup's breed make the list? Read on to see if you'll be bragging to the neighbors about your dog's intellectual prowess the next time you take your fur baby out for a walk. Don't worry: Even if your dog's breed doesn't land on the list, that doesn't mean he's not a good boy--some traits simply can't be measured.