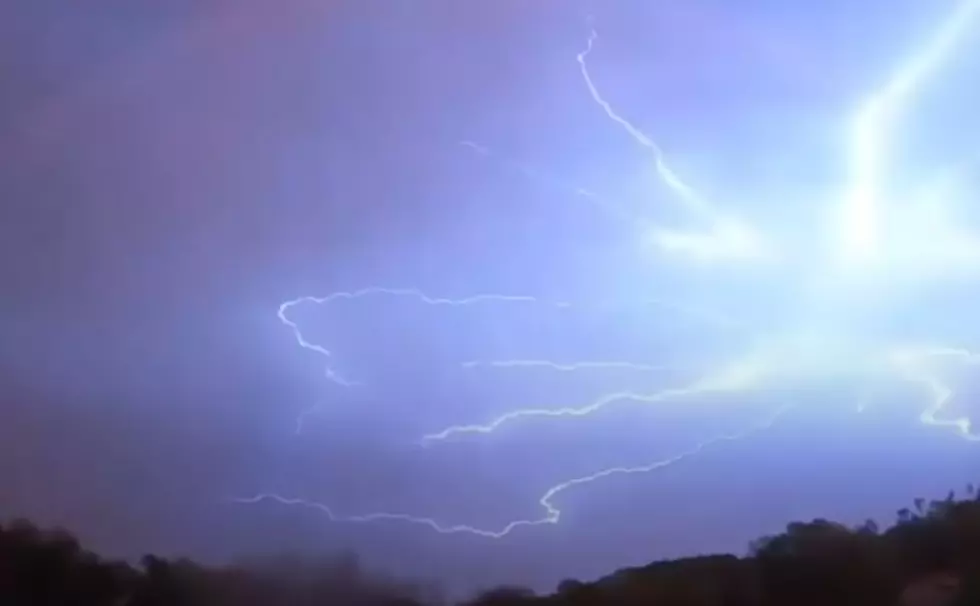 Louisiana Severe Weather Threat Possible on Thursday
ABC News via YouTube
This is the time of year when Louisiana can expect a potential severe weather threat almost every week. We are in the seasonal transition from winter into spring. That usually means rounds of strong to severe thunderstorms are possible as Mother Nature seeks a balance between the two seasons.
For Louisiana this week it looks as if our greatest threat for strong to severe storms will come tomorrow. A frontal system that is expected to create major winter weather hazards for northern sections of the country is expected to move through Louisiana on Thursday. However, our weather concerns will not be of the frozen variety.
The Storm Prediction Center has placed a large portion of the state in the marginal risk zone for severe weather during the day on Thursday.
It's the mid-section and northeastern corner of the state that appear to be under the gun for a severe weather threat. Other portions of the state, the extreme northwest and southeast corners, will likely see thunderstorms too but they might not be as powerful or as plentiful.
Among the cities that will need to keep an eye on the sky on Thursday are residents of Lafayette, Alexandria, Baton Rouge, and Monroe. The National Weather Service office estimates that some 3.6 million people could experience severe weather during the day tomorrow just in Louisiana, Arkansas, and Mississippi.
Forecasters with the National Weather Service Office in Lake Charles are suggesting that late in the day Thursday and early Thursday evening will be when the Lafayette area will experience the worst of the weather.
Once that frontal system moves through temperatures will begin to fall behind it. Forecast high temperatures on Friday will be in the lower 60-degree range which will be about a 20-degree departure from Thursday's high which is forecast to be 80 degrees.
Mardi Gras revellers who plan on being on parade routes on Friday night will want a jacket or a coat as temperatures will be in the 50s but a very stiff breeze from the north will make those "feels like" temperatures considerably less than what your thermometer might tell you. 
The outlook for the weekend's parades calls for a slight risk of showers on Saturday and a slightly better chance of showers on Sunday. However, forecasters are not calling for a washout on either day, only the threat of scattered showers.
11 Times Tee Shirts Said What We Were Thinking at Mardi Gras