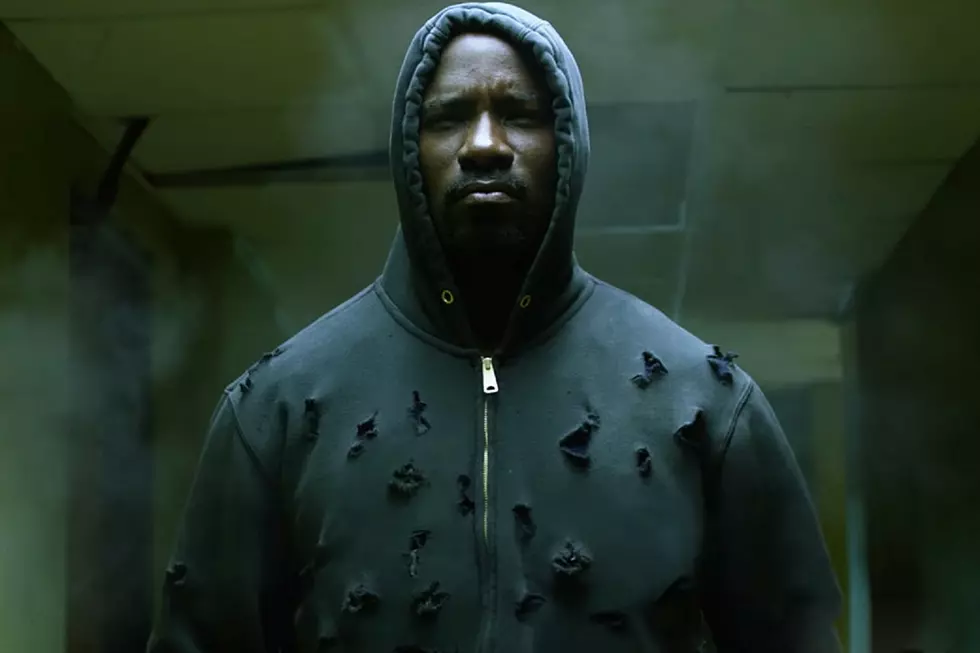 Netflix Cancels Marvel's 'Luke Cage' After Two Seasons
Marvel / Netflix
The second season of the Mike Colter-led show debuted just four months ago, and to largely positive reviews. But despite being one of the most critically praised Marvel series on Netflix, the streaming service canceled the show on Friday night. Marvel and Netflix gave the following statement to Deadline:
Unfortunately, Marvel's Luke Cage will not return for a third season. Everyone at Marvel Television and Netflix is grateful to the dedicated showrunner, writers, cast and crew who brought Harlem's Hero to life for the past two seasons, and to all the fans who have supported the series.
Given the sudden and surprising cancellation, we're left wondering, what the heck happened? Deadline has the details on some behind-the-scenes drama that adds up to the all-too-common explanation these days: "creative differences."
Apparently a writers room had been working for nearly six months on the new season under showrunner Cheo Hadari Coker. Detailed drafts of the first half of the third season were sent to Marvel and Netflix this week, and while the scripts included notes previously given by both the studio and streaming service, they weren't happy. It's all very vague, but Deadline claims execs took issue with some of the developed scripts, which soon "escalated to behind-the-scenes turmoil in the past two days and demands for changes in creative regime." A cancellation apparently seemed like the best option, unfortunately.
But could this mean Luke Cage has a chance to return on Disney's streaming service? Maybe. The trade notes that no plans are currently in place for its resurrection there, but with these things changing so quickly, anything's possible. At least there's a new season of Daredevil to binge this weekend.
Gallery – Every Marvel TV Hero Ranked: