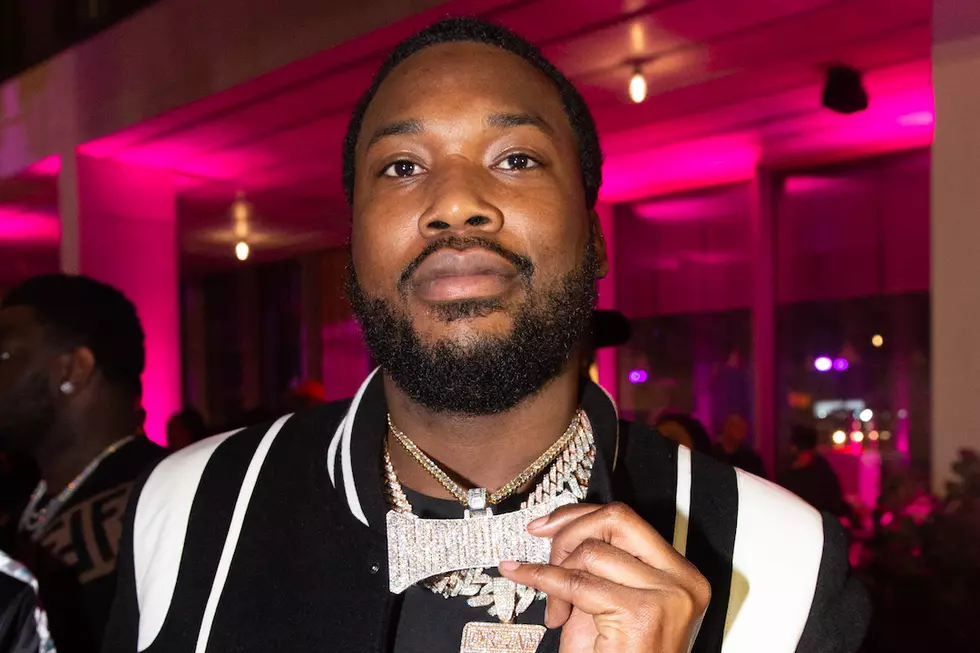 Meek Mill Plans to Sue Hotel for Being Denied Entry: Report
Romain Maurice, Getty Images
On Tuesday (May 28), the Philly rapper's lawyer Joe Tacopina confirmed to TMZ that Meek plans to sue the Cosmopolitan hotel in Las Vegas. Not only does the rapper allege that the hotel racially profiled him at the door, but he's also accusing the hotel of "lying and humiliating Meek" when he attempted to enter the Marquee Dayclub on Saturday (May 25). According to his lawyer, Meek plans to sue for "heavily monetary damages."
"I'm going to take this place down because of what they did," Tacopina told the celebrity gossip site.
The drama between Meek and the Cosmo happened when the MMG rapper tried to pull up on DJ Mustard during his set at the Marquee Dayclub. Once he reached the premises, security guards denied the rapper entry into the club and told him if he gets out of the car that he would be arrested for trespassing. They wouldn't even let him go into the hotel to buy food.
Although Meek's lawyer is familiar with the Vegas hotel's alleged list of Black rappers who are considered persona non grata, the hotel claims they turned Meek away because the venue had reached maximum capacity. They also claim that Meek is on the persona non grata list because of a previous fight involving Meek and security, but the hotel struggled to name the time and date of the suspected altercation.
"The assertion that the Cosmopolitan denied Meek because of capacity concerns at Marquee Dayclub is outright false," Tacopina told TMZ after Meek was denied entry. "In the recorded video, Meek also inquired about getting a meal at one of the hotel's restaurants, yet their security team continued to deny Meek and said he would be arrested for trespassing regardless of location in the premises. The Cosmopolitan's conduct continues to be deplorable."
For his part, Meek once again addressed the entire situation on Tuesday morning. "And I don't care about that casino I bring in millions every time my name mentioned on a Vegas casino event where I am always welcome ... but y'all not gone just treat us like shit and act like it's normal Put some respect on our race [']please and thank you,[']" Meek wrote in the tweet.
We've reached out to Joe Tacopina for further comment. Watch the videos of Meek Mill getting denied entry at the Cosmopolitan hotel in Las Vegas below.
See 10 Rappers' Purchases That Broke the Bank