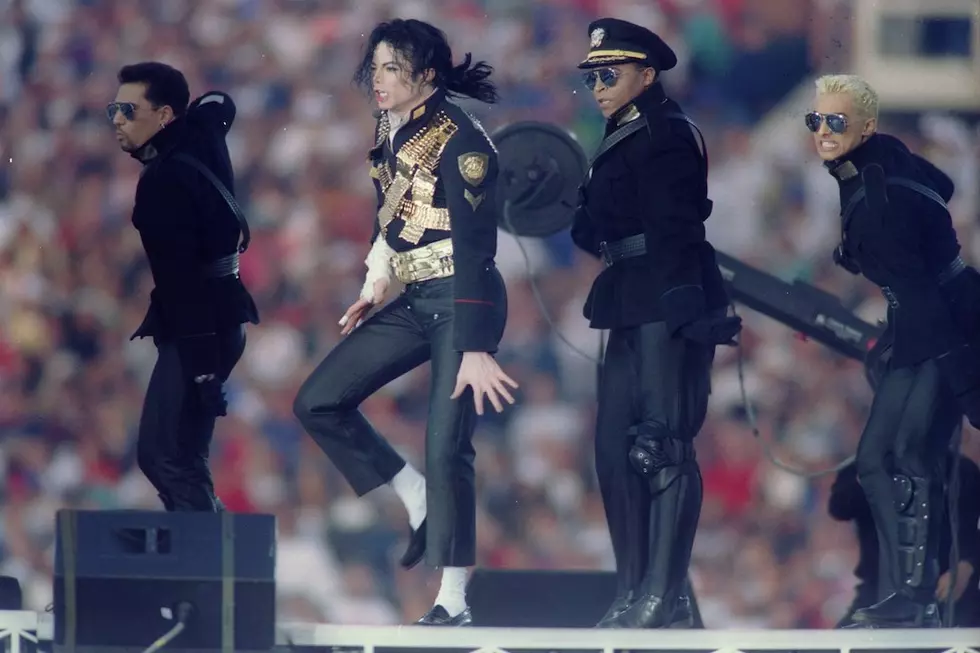 Michael Jackson's Famous Moonwalk Shoes Up for Auction
George Rose, Getty Images
A pair black loafers that Michael Jackson wore prior to his iconic performance of "Billie Jean" during the 1983 Motown 25 television special is up for auction.
Los Angeles-based auction GWS Auctions have the coveted footwear in their possession and will put them up for auction in May.
The late King of Pop owned the Florsheim Imperial leather shoes and rocked them while rehearsing for his performance of "Billie Jean." During rehearsal, MJ performed his famous moonwalk dance move for the first time, according to GWS Auctions' description.
"Anything related to Michael Jackson is extraordinary, and to have something so incredibly historical as these shoes worn by Michael when he first did that now famous moonwalk is beyond special," said Brigitte Kruse, owner of GWS Auctions (via CNN). "We are so very honored to be able to offer them at auction."
The auction house has a starting bid of $10,000 for the shoes, which are still in wonderful condition, according to GWS.
The original owner, choreographer and dancer Lester Wilson, said Jackson gave him the shoes in his dressing room after rehearsing with his brothers for the special. It's possible that MJ also wore them during the performance, since he reportedly referred to the pair as his "magic shoes," says GWS.
If you interested in owning a piece of history, and you have the money, GWS will hold an auction for MJ's famous loafers on May 26. For more information, head over to gwsauctions.com.
Watch Michael Jackson's Motown 25 "Billie Jean" Performance (1983)
20 Best R&B Albums of 1992