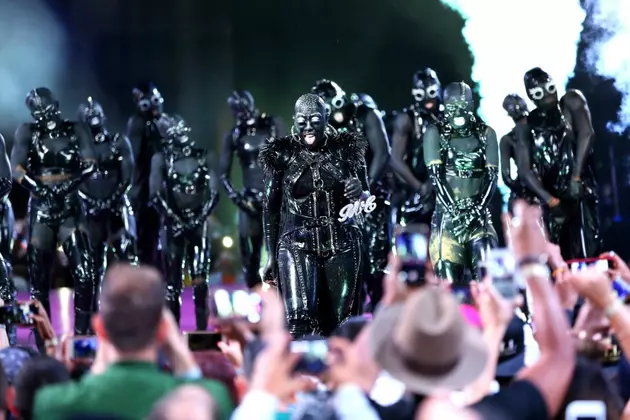 Missy Elliott Performs "She's a Bitch" at 2017 VH1 'Hip Hop Honors'
Maury Phillips, Getty Images
For the performance, Missy donned a shiny black outfit reminiscent of the one she rocked in the original video for the track. In keeping with the framework of the visual, Missy was also accompanied by a group of dancers wearing the same outfit as they moved in perfect harmony. It's safe to say Missy lived up to her reputation.
Missy's popular track was re-injected into the hip-hop consciousness when rap up-and-comer Ski Mask The Slump God used the instrumental for his song, "Catch Me Outside." Of course, "She's a Bitch" is a classic, so plenty of folks still remembered the tune. But if they didn't before, a new generation was surely steered in the direction of the timeless banger.
Missy's performance was just the first part of VH1's 2017 Hip Hop Honors: The '90s Game Changers, which is a celebration of all the most pivotal moments of hip-hop culture, and the names and faces that created them. Stay tuned for more coverage of the legend-studded event.
Check out a clip of Missy's epic performance just below. Peep a gallery of photos from her showing beneath that.
See Photos of Missy Elliott's Performance at the 2017 VH1 Hip Hop Honors