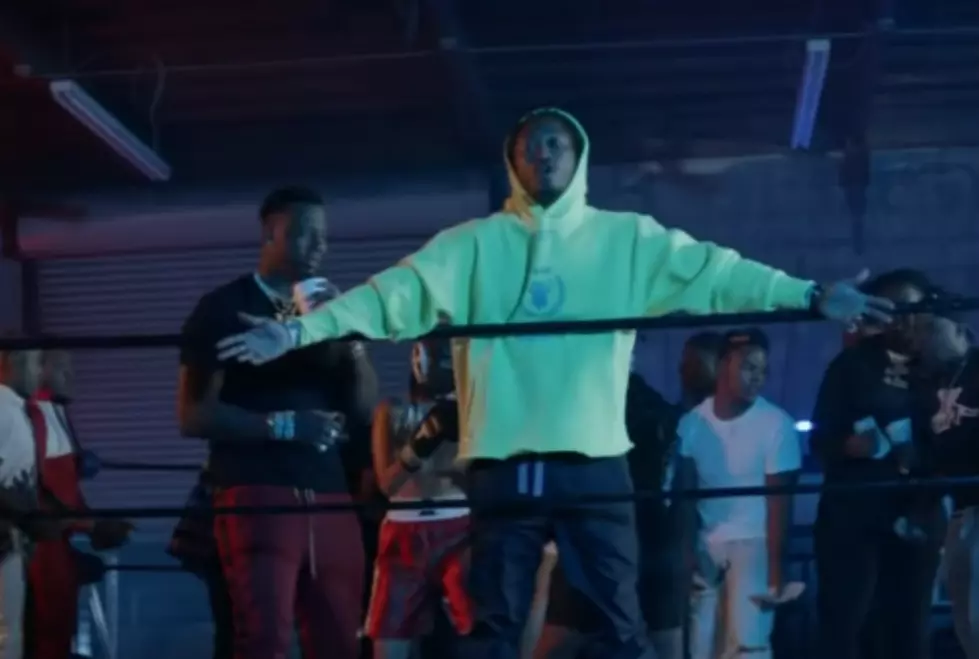 Moneybagg Yo "Okay" Video Featuring Future: Watch the Rappers Take Over a Boxing Gym
Moneybagg Yo via YouTube
Moneybagg Yo released his debut album Reset on Friday (Nov. 2), so that means it's go time. The same day the Tennessee rapper unveiled the video for his Future-assisted single "Okay."
In the new visual, the rappers take over a boxing gym. While they spit, two women engage in a bout in the ring. Future taps in for the chorus. "I make a splash, okay (Big drip)/Fill up the stash, okay (The trap)," he rhymes. "I'm in my bag, okay (Lil' bit')/Don't make me mad, okay (Don't do that)/She got attached, okay (attached)/We made a match, okay (A match)/I spent a stack, okay (One thou')/Fucked up her tracks, okay (Uh, uh).
The fighting gets more intense as the song rolls on with big money side bets rolling in. Moneybagg continues the flexing vibe. "I play with bands, okay (Big racks)/In high demand, okay (Booked up)," he spits over the TrePounds and DY Krazy-produced track. "Exotic strand, okay (Uh, uh)/Dope in saran, okay (Wrapped up)/Told my lil' monster spray (Unleash)/Go slide through there, okay (Right now)/No torso, aim at face (Up top)/Nobody safe, okay."
The video features a cameo from Kevin Gates.
Moneybagg Yo recently talked with XXL about his new album, and he spoke specifically about his feature from Hendrix. "I had reached out to [Future] and I was like, 'Yo, I need you on my first album,'" Moneybagg revealed. "[Future] was like, 'Yo, come fly to Miami, we can lock in,' and the rest was history."
Watch Moneybagg Yo's new "Okay" video featuring Future below.
See 63 Hip-Hop Artists Who've Gone Gold in 2018