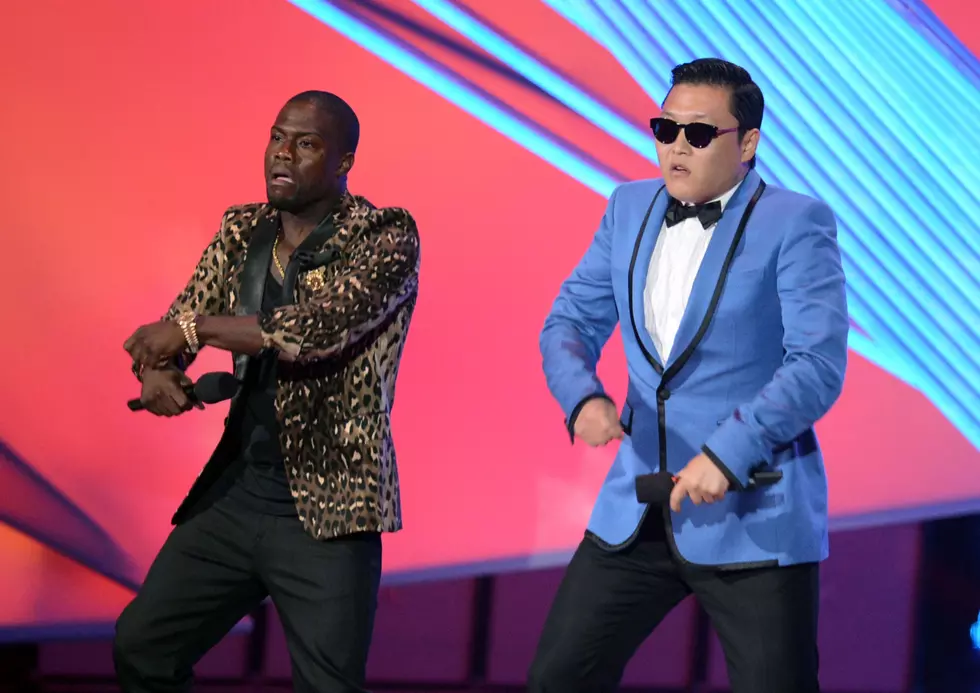 New Dance Craze With Artist Psy And His Gangnam Style [Video]
Getty Images/Kevin Winter
The word is that should be the new Macarena, Cha Cha Slide, maybe even the new Crank dat. Here is an artist by the name of Psy, he is originally from Korea and I recently saw with Kevin Hart on the MTV Vma's over the weekend. He was doing this crazy dance and like all other people out there, I knew he could be found on You Tube and I was right. Enjoy the video and get your party on!Psy "Gangham Style":
Also check him out on one of my favorite shows "Ellen"
I have to admit the song is kinda catchy and the video well, it's like a hands on instruction book. If you want the single, you can go and cop it here.