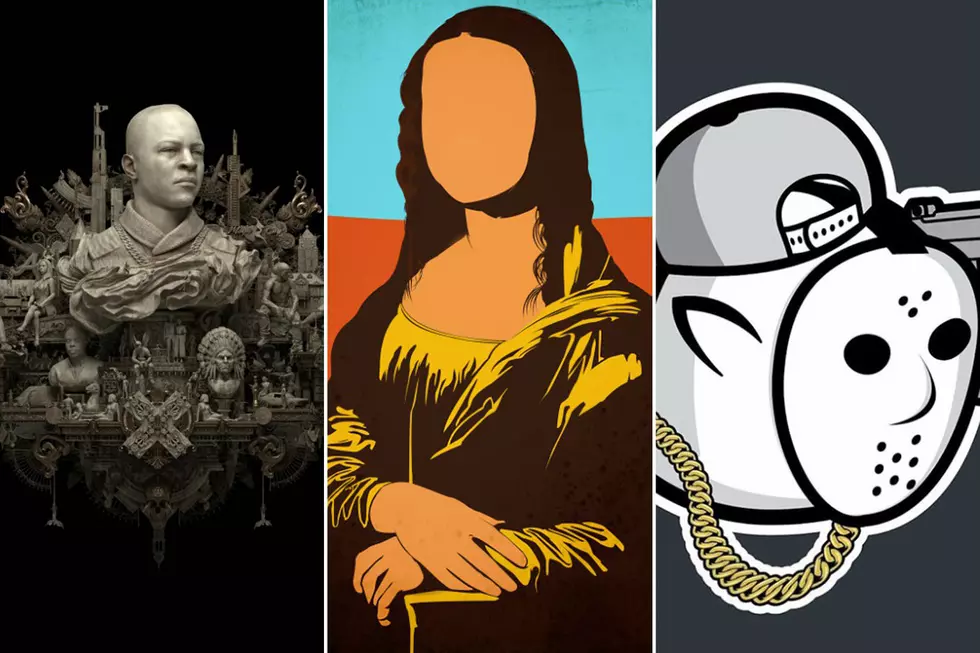 October 2018 New Music Releases
Grand Hustle / Mello Music Group / Griselda Records
With September in the books, hip-hop fans can look forward to October, which is shaping up to be another big month for music.
The month will kick off strong on Oct. 5 with releases from Ghostface Killah, Mozzy, T.I., Atmosphere and more. Tip will drop his long-awaited Dime Trap album, which is set to include features from Jeezy, YFN Lucci and Anderson .Paak.
Ghostface Killah will also be teaming up with producer Big Ghost for the upcoming The Lost Tapes album. The project will feature some of hip-hop's biggest legends including Snoop Dogg, E-40, Big Daddy Kane and Raekwon.
The following week will see a few more releases from Belly, who's dropping his Immigrant album, and the Black Eyed Peas, who will be sharing their first album in nearly eight years, Masters of the Sun on Oct. 12.
The releases continue on Oct. 19 when Lil Yachty drops Nuthin' to Prove, his second album of 2018 and third project of the year. The rapper previously dropped Lil Boat 2 in March and Birthday Mix 3.0 in August.
Oct. 26 will see a few collaboration projects from the likes of Joell Ortiz and Emilio Rojas. Ortiz will join forces with Apollo Brown for their Mona Lisa album, while Rojas will link with iLLMind for the Life Got in the Way project.
The month will wrap up on Oct. 31 with the latest entry in Westside Gunn's Hitler Wears Hermes series, Hitler Wears Hermes 6.
Check out of the projects that are dropping in October below.
See New Music Releases for October 2018