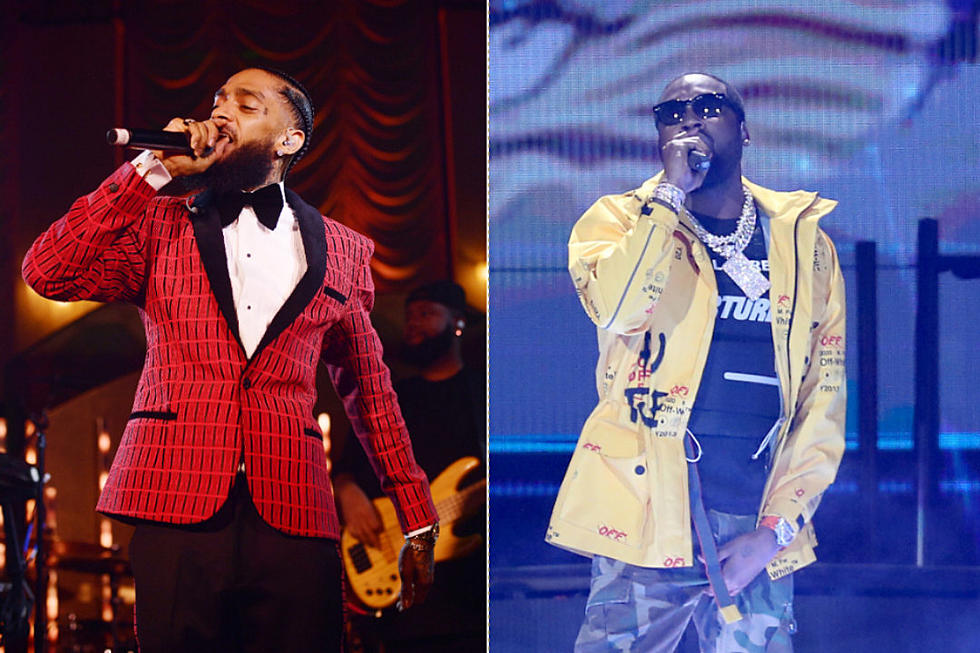 Nipsey Hussle and Meek Mill Have Joint Album on the Way
Matt Winkelmeyer / Streeter Lecka, Getty Images (2)
There have been whispers that Nipsey Hussle and Meek Mill have been working on a new joint album. The speculation was confirmed by Neighborhood Nip on Friday (March 8), during a sit down interview on Real 92.3 L.A.
Back in December, Meek revealed he wanted to work with Nipsey when asked who he would like to do a collab with who he's never worked with before. It sounds like the two have since been cooking up in the studio. "We been cutting ideas and just getting in," Nipsey revealed during the interview around the eight-minute mark . "We got a couple records that's gon' go off for the summer.
While Nispey would not say how far they are into the album process, he did confirm the project would drop during the summer months. "It's not hard at all," Nipsey added. "We just gotta lock in and get the records done...We would like to come summer time if we gon' do it. We just gotta lock in."
See Nipsey's entire interview where he talks about being nominated for a Grammy, his entrepreneurial endeavors and more below.
See Photos of Meek Mill's Different Looks Over the Years