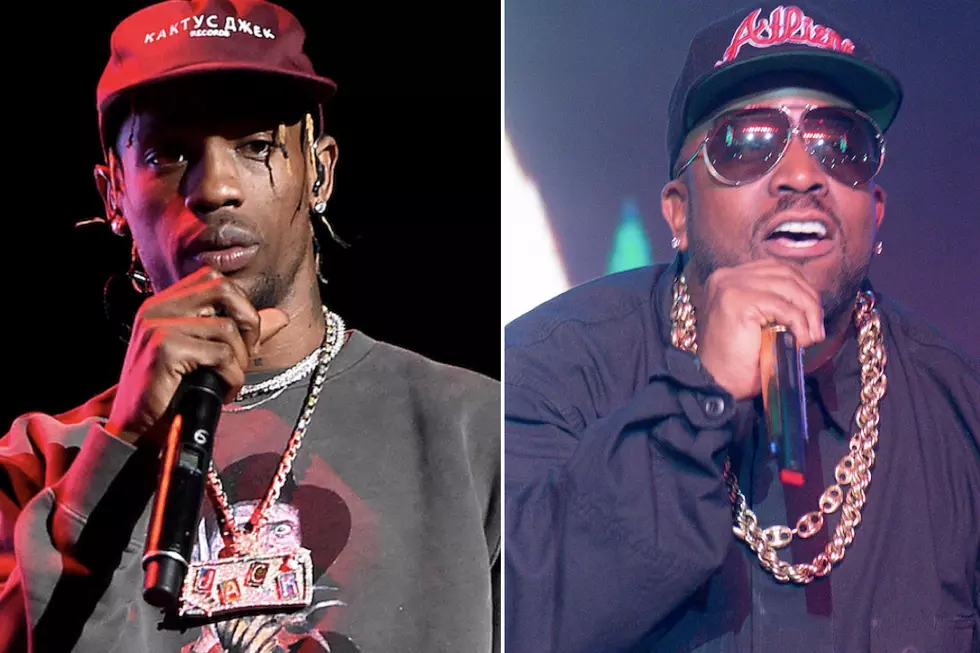 Fan Starts Petition for Travis Scott and Big Boi to Take a Knee at 2019 Super Bowl
Kevin Winter / Marcus Ingram, Getty Images (2)
This petition actually reflects a newer sentiment from its creator Vic Oyedeji, who originally created a petition to have Scott, Big Boi and Maroon 5 all together.
"It appears these artists aren't backing out at this point," Oyedeji wrote in the description for a new petition. "So now what? There's one way they can still redeem their reputation with their fans. Maroon 5, Travis Scott, and Big Boi: take a knee during your set."
Oyedeji's problems stem from the NFL's perceived treatment of Colin Kaepernick, a former San Francisco 49ers quarterback who became a polarizing figure after he knelt during the playing of the National Anthem before the start of NFL games in the fall of 2016. It's been rumored that artists like Cardi B have rejected the chance to perform at the 2019 Super Bowl because of their support for Colin Kaepernick.
Jay-Z had reportedly tried to talk Travis Scott out of the performance in an effort to support Kaepernick. Hov had reportedly turned down a 2017 Super Bowl halftime performance for that same reason. Actor Michael B. Jordan previously spoke out against La Flame's decision as well.
"Man, that's something that I'm not that happy with," Jordan told TMZ. "We all trying to stick together on this one. We are trying to stand behind something right now. It's like, we all have to collectively try to do that."
The 2019 Super Bowl takes place in Atlanta on Sun., Feb. 3. You can sign the petition for Travis, Big Boi and Maroon 5 to take a knee here.
See Photos of Travis Scott's Different Looks Over the Years