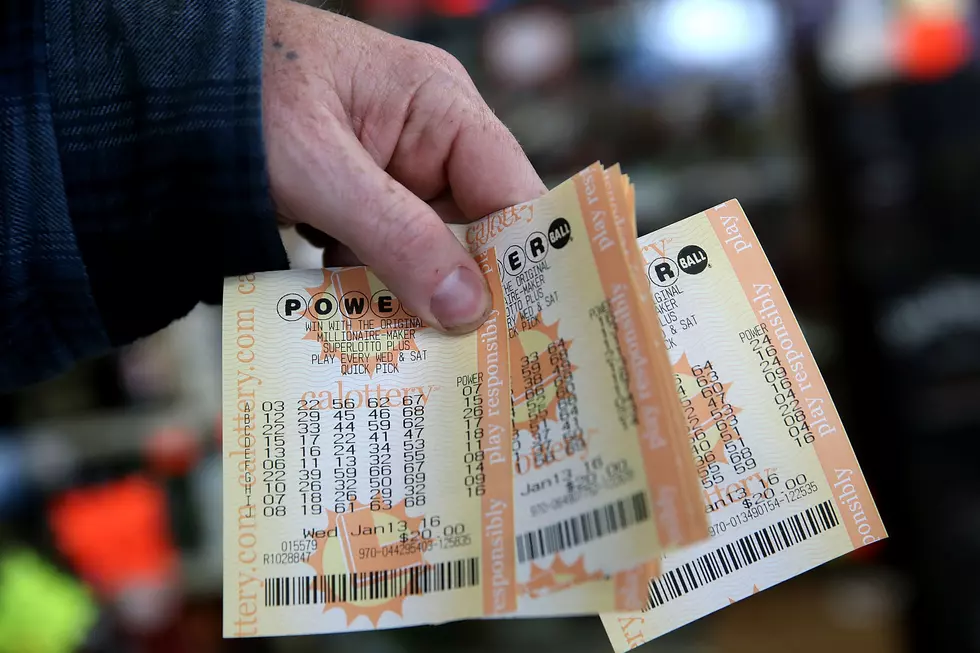 Powerball Confirms Three $50,000 Winners in Louisiana
Justin Sullivan, Getty Images
An Acadiana sold ticket is one of three Powerball tickets sold in the state for Saturday's drawing that are worth $50,000. In the bigger picture, there was no jackpot winner for the November 5th Powerball game, which means on Monday night the estimated jackpot will be $1.9 billion dollars.
I personally think it will be over $2.0 billion when the ping-pong balls drop on Monday. Game officials have been lowballing their estimates over the past three weeks, I guess they don't want to "over promise". Regardless, $1.9 billion or $2.0 billion, someone is going to have their life changed, a lot.
If you didn't catch last the November 5th drawing in the Powerball game, here it is.
If you couldn't watch the video or you just want the numbers they were:
28   45   53   56   69   Powerball 20  Powerplay x3
There were multiple winners in Louisiana for last night's drawing, unfortunately, no single ticket matched all the numbers needed to game the game's big prize. But Louisiana players did claim their share of winnings.
There were 62 tickets sold in the state that matched either four of the white balls or three white balls and the Powerball plus the ticket purchaser paid for the Powerplay option. Those tickets are worth $300 each this morning.
There were an additional 213 tickets sold in the state that matched those same combinations as noted above. However, those tickets did not include the Powerplay so they are valued at $100 each. So, all in all there are 273 tickets valued at $100 bucks or more that were sold in Louisiana for last night's drawing.
The big money winners in the state were sold in Shreveport, at the Super S on Roy Road, in Baton  Rouge, at Circle K on South Perkins, and finally, another big winner was sold here in Acadiana. That big-money ticket was sold at Go Bears in Grand Couteau. 
Each of those tickets is valued at $50,000. If you're holding one of those tickets make sure you sign the back of it so no one else can lay claim to your cash.
In the state's other Saturday drawing games, there was no winner for Easy 5. That top prize will climb to $120,000 on Wednesday. The Lotto jackpot is now $1.925 million, that game did not produce a winner on Saturday night either.
Your next chance at the Powerball jackpot will be Monday night. Game officials estimate the top prize to be $1.9 billion, that's a record by the way. Expect ticket sales to be brisk at most lottery retailers between now and the sales cutoff at 8:59 on Monday night. By rule, Powerball ticket sales must cease at least one hour before the drawing which is planned for 9:59 on November 7th.
If you play, play responsibly, and good luck.
8 Secrets Your Cruise Director Won't Tell You
Cruising has its own unique culture. Here are some of the insider secrets that frequent cruisers have compiled through the years.