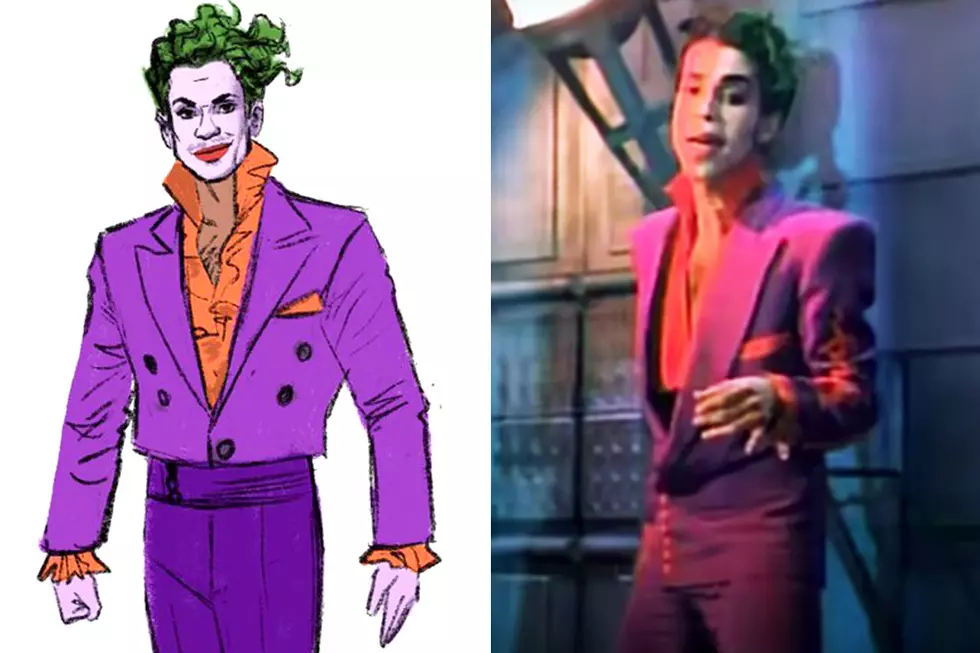 Prince's 'Partyman' Character to Appear in 'Batman '89' Comic Book
DC Comics / YouTube
DC Comics confirmed a graphic novel continuation of the 1989 Batman movie, with a character based on Prince to be included.
The iconic musician wrote the soundtrack for the film, which starred Michael Keaton as the caped crusader and Jack Nicholson as arch-enemy the Joker. In his video for the track "Partyman," Prince dressed up in a costume and makeup styled after the villain.
Artist Joe Quiniones revealed he'd been working on ideas for two years alongside Sam Hamm, who co-wrote the movie and its follow-up Batman Returns. Quiniones tweeted some sketches which included the "Partyman" character alongside other members of the "Joker Gang '89.'" Responding to the reaction to his post, Quiniones thanked followers for their enthusiasm for the project and promised, "we'll be sharing more in the coming weeks and months."
It wasn't difficult to persuade Prince to become part of the movie project. Director Tim Burton actually used some of his earlier songs for the film'a rough cuts, prior to Prince's involvement. When the musician met Nicholson – who'd been the first to suggest a collaboration – and found him to be "real cool" from the get-go, he was even more inspired to get writing. "He had this attitude that reminded me or Morris [Day]," Prince explained to Rolling Stone. "And there was that song."
The completed "Partyman" fictionalized Prince's personality blending with that of the Joker. It was used during one of the movie's most memorable scenes, where the Joker orders his gang to smash the priceless exhibitions of the Gotham Museum, telling them: "Gentlemen, let's expand our minds."
Prince - 'Partyman'
Ranking Every Prince Album