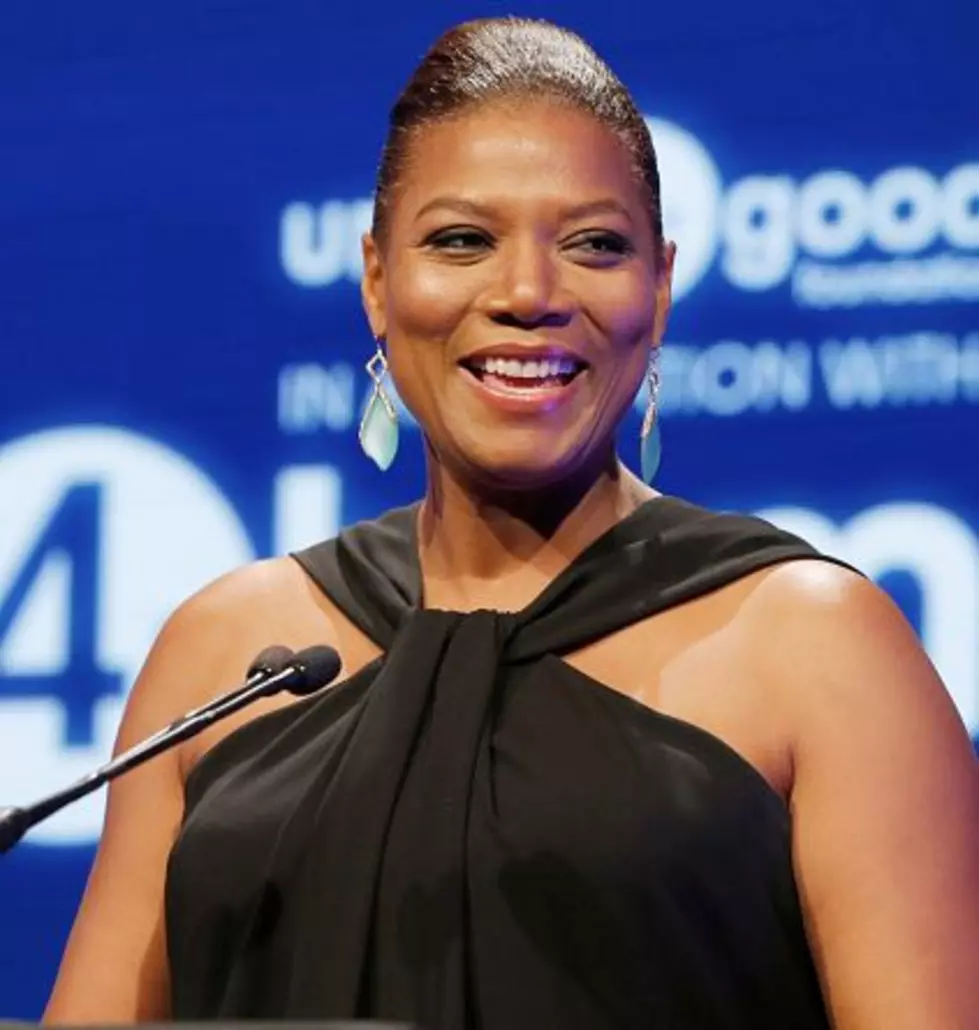 Queen Latifah Stars in HBO Biopic, Bessie – Tha Wire [VIDEO]
Queen Latifah - photo by Joe Scamic via Getty Images
Today in Tha Wire Queen Latifah talks her role in upcoming HBO biopic, Bessie and Robin Thicke plays an impromptu on his piano in a recent court hearing.
Rap icon/singer/model/host/actress Queen Latifah, is set to star in an upcoming biopic airing on HBO.  AllHipHop News reports Queen will portray the legendary Bessie Smith in Bessie, premiering Saturday May 16 at 7 p.m (CT).  Billboard reports the film will focus on how Smith rose from her many trial and tribulations, to become the Empress of Blues in the 20s.
In case you didn't know it Latifah, has a beautiful singing voice.  She brought her skills to the table too, even re-recording some of Smith's songs for the film.  Of course there will be a soundtrack for the flick and Queens renditions will be included.  As for a release date or other artists and track lists, I don't have any other details.  I'll keep you posted as always though.
Believe it or not, Queen Latifah was offered the role 22 years ago, but turned it down because she didn't think she had enough life experiences to do the role justice.  Last month at the Televisions Critics Association Winter Press Tour, she explained why she felt that way.  Checkout the video below to learn more.
For even more info on Bessie and the movies A-list cast, listen to Tha Wire below.
Finally, HipHollywood reports an L.A. court hearing turned into a jam session on Wednesday this week when singer, Robin Thicke played a few notes on his piano.  No, he wasn't performing a special concert, he was trying to prove a point.  Thicke is being sued by soul legend Marvin Gaye's family for copyright infringement.
Gaye's family believes the crooner infringed on their fathers 77' classic "Gotta Give It Up" with "Blurred Lines."  As a defendant in the case, Thicke brought his piano to prove that there are several songs that sound similar.  The 37-year demonstrated by playing a few songs that have similuar chords like U2's "With of Without You", "Man In The Mirror" by Michael Jackson and Bob Marley's "No Woman."
However, the singer did kinda through Pharrell Williams under the bus when he said he, "was not present when the song was created."  Thicke went on to say, "The biggest hit of my career was written by somebody else and I was jealous and wanted credit."
The truth is, Pharrell Williams helped produce the track and it's unclear as to whether or not the Gaye family will go after him next.  Meanwhile during the hearing Hip Hollywood reports, Gaye attorneys took some shots at Thicke and accused him of being drunk or high when gave interviews.
Thicke fired back and explained, "The state of my personal life, I was recently separated and having the toughest time of my life when I was doing the deposition." he continued. "I had a drug and alcohol problem for the year and I didn't do a sober interview. So I don't recall many things that I said."
As the eight day trial continues, the judge will hear testimonies from Pharrell, T.I. and actress Paula Patton.
For more details on today's news, listen to Tha Wire now!