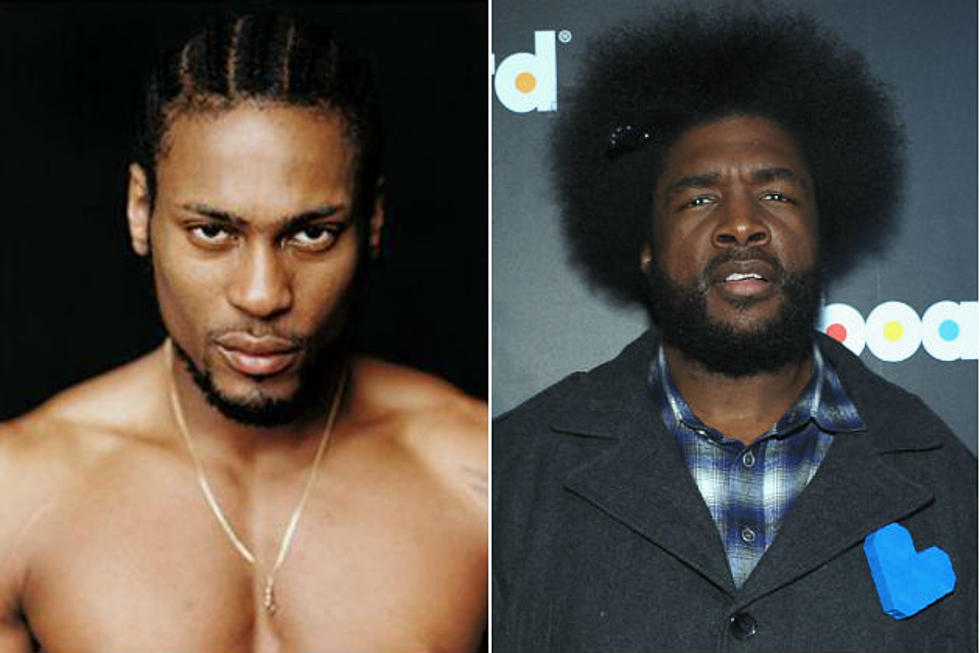 Questlove Promises D'Angelo Album Is Coming
Myspace / Michael Loccisano, Getty Images
We're running out of hands to count the number of times we've been promised a new D'Angelo album. But perhaps we can find one more to mark what will hopefully be the last promise.
Questlove of the Roots reveals that the singer's third album is on its way and will be released before 2013 is over.
"I feel like the little boy that cried 'D'angelo,'" the 'Late Night with Jimmy Fallon' performer told Hot 97 in an interview last week. "No one believes that this record is almost finished, but I swear to you, it's almost done. He's super neurotic wit' it, but it's gonna' get done. I promise you. It'll definitely be out in 2013."
In January, Questlove told Billboard that the album was "99 percent done." He also described the sound of D's currently untitled project. "It's potent. It's funky. It's an extremely hard pill to swallow," Quest said.
Meanwhile, there has been no word from D'Angelo's camp about an official release date. The Virginia singer made a comeback last year with a string of performances at the BET Awards and Essence Music Festival. He also toured with Mary J. Blige and Melanie Fiona.
D'Angelo's last album, 'Voodoo,' debuted in 2000. 'Untitled (How Does It Feel),' off the effort, won a Grammy Award for Best Male R&B Vocal Performance at the 43rd Annual Grammy Awards in 2001.
Watch Questlove Speak on D'Angelo's New Album