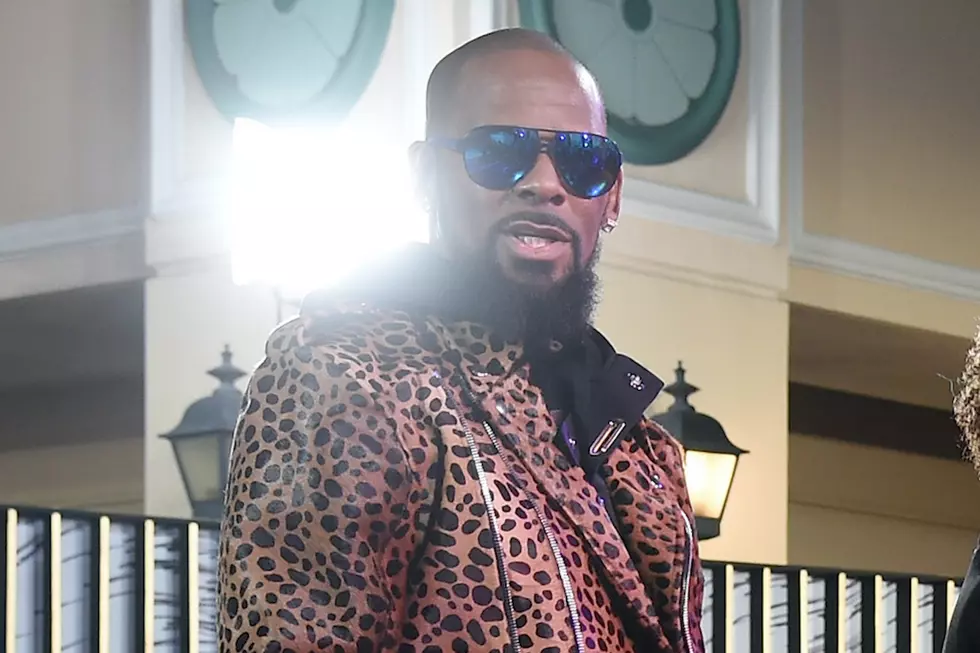 R. Kelly 'Alarmed and Disturbed' by Allegations of Captive, Abused Women
Ethan Miller, Getty Images
R. Kelly has responded to the allegations that he's holding several women against their will in an abusive "cult."
According to TMZ, one of the singer's reps says that "Mr. Robert Kelly is both alarmed and disturbed by the recent revelations attributed to him. Mr. Kelly unequivocally denies such accusations and will work diligently and forcibly to pursue his accusers and clear his name."
In the Buzzfeed report published today (July 17), Kelly is accused of housing women in Chicago and Atlanta and controlling their lives and abusing them for breaking "rules." Their families are reportedly attempting to contact the woman and are prevented by Kelly. TMZ confirmed that police in Georgia and Illinois have conducted welfare checks for one of the women at the behest of her parents.
As reported earlier, BuzzFeed interviewed several parents of the alleged victims, who have filed reports with the police and FBI, alleging that R.Kelly is running an "abusive cult" that is "tearing families apart." Three former members of Kelly's inner circle told BuzzFeed News similar stories, though police reportedly can't do anything about it because the women are of age to give legal consent.
One woman's parents (who wished to remain anonymous for their daughter's protection) claim R.Kelly showed interest in their 19 year-old daughter's music career, eventually flying her out to see his shows and and luring her into a relationshiip with him.
"In the back of our minds, we were thinking [my daughter] could be around him if I was with her," the parent said, referencing R.Kelly's past accusations of child pornography, for which he was cleared. "It didn't really hit home. Even with the Aaliyah situation, now that I think about it, Age Ain't Nothing But a Number … but you don't think about that. You grew up with the song, and you like the song."
10 Most Shocking Arrests in Hip-Hop