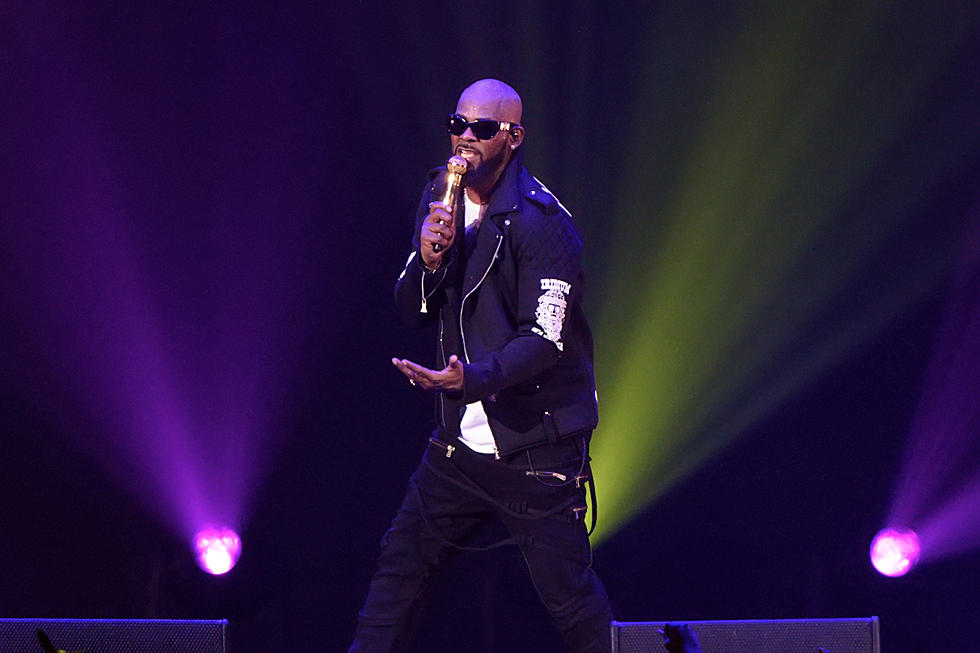 R. Kelly's Manager Accused of Threatening Parents From 'Surviving R. Kelly'
Daniel Boczarski, Getty Images
R. Kelly's manager Don Russell is currently under investigation for allegedly threatening the parents of Joycelyn Savage after their participation in Lifetime's Surviving R. Kelly.
According to The Blast (Jan. 7), Joycelyn Savage's father Timothy called the police to his home in Georgia on Jan. 3 to report that Russell had sent him a text message ahead of the docuseries premiere with a vague threat that Savage takes seriously.
"It would be best for [Timothy] and his family if the documentary does not air," Russell allegedly said in the text message.
In the police report, authorities said they responded to Savage's call and sent officers to his residence just before 6 p.m. EST. After the text was received, Russell reportedly called the alleged victim's father while investigators were still at his home. Savage put the call on speaker where police heard Kelly's manager accuse Timothy of providing false information to Lifetime. He also claimed that, if he continued supporting the docuseries, Kelly and Russell "would be forced to provide information disproving Timothy" which could potentially "ruin him, his reputation, business, and family because it would show him a liar."
During the final episode of Surviving R. Kelly, Michelle Kramer, Dominique Gardner's mother, traveled with the show's producers to Beverly Hills, Calif. in an effort to bring her daughter home. After finding her at the hotel, Dominique tells her mom to come back later but when Kramer returned, the hotel manager told her that Dominique called 911 and told them that she was not her mother. The manager informed her that if she didn't leave the premises she would be arrested. Kramer calls Dominique and her daughter tells her that she never called the police.
The report was considered "a harassing communications call" and was forwarded to the Criminal Investigations Division.
Check out the police report below.
See 22 Hip-Hop-Related Police Raids