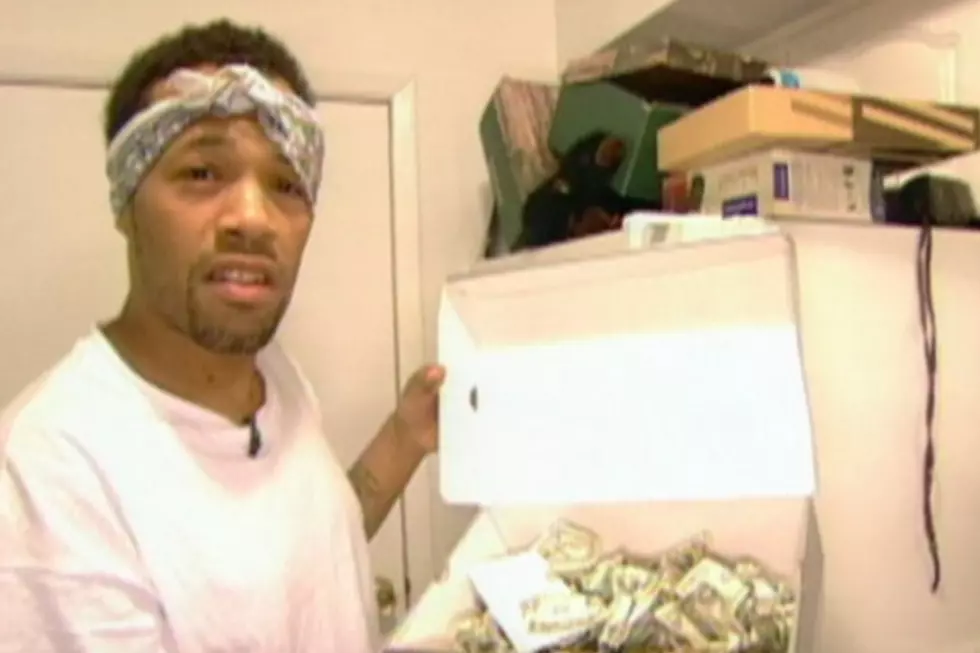 Redman Still Lives in His Same 'MTV Cribs' House [WATCH]
YouTube/MTV
One of the most unforgettable episodes of MTV's Cribs was undoubtedly when the show visited Redman's house in Staten Island. On a show that made its name showcasing the exaggeratedly lavish lifestyles of celebrities, Red's 2001 episode was like a breath of fresh air. He showed the cameras around a very obviously lived-in crib looking like he'd just awaken from a nap, and it became one of the most awesome episodes of the show's entire run.
Well, it seems as though 16 years later, that's still his place of residence. In a recent interview with Hot 97, he said he continues to call the place home.
"Yeah, that's what the hell I live in. Yeah, the same one," he confirmed. "Yeah, that's my crib. A housekeeper? I can't even fit like four or five people in there without it being crowded. It's real small. Two bedrooms. Two bathrooms though. It's only one way in and one way out. No back door...that's it. That's how I like it."
When asked why he never upgraded, his answer was really simple—he's good with what he's got.
"I wouldn't know what to do with a big house," he explained. "Like I tried to get my moms a big house, let my kids stay in the house and stuff, but me, I don't know, I'm just like that Oscar Madison kind of rapper, you know what I mean? I like just staying in a comfortable [environment]...just waking up right to the board, right to the bathroom, right to the kitchen and cook, then right back to the board, working. Working!"
Check out the full interview below.