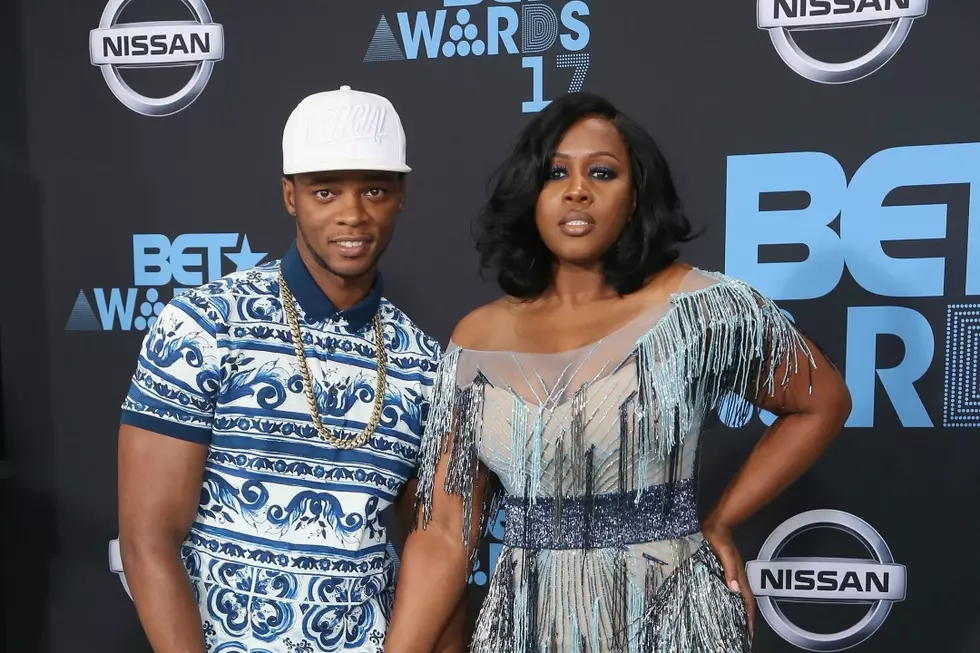 Remy Ma and Papoose Spark Pregnancy Rumors
Maury Phillips, Getty Images
It looks like Remy Ma and Papoose, one of hip-hop's favorite couples, are about to become one of the rap game's favorite families. On Thursday (Dec. 28), Pap uploaded an Instagram post indicating that Remy, who dropped off her Plata O Plomo album with Fat Joe earlier this year, is in fact pregnant with her first child.
In one post, the first of two uploaded by Pap, we see an image of a sign that reads "Ultra Sound Waiting Room." "🙏🏿 #blacklove How we started our day!," reads the caption for the Brooklyn rapper's post.
In another post, which includes photos of the two rappers in a pottery class, Pap writes, "Hand made these bowls, for our unborn child. #pottery #blacklove."
Neither rapper has officially commented on this rumor, but those Instagram posts definitely make it seem like it's a little closer to fact than fiction. We'll just have to wait and see what happens next.
Remy actually told Pap that she was pregnant with his child during an episode of Love & Hip Hop: New York earlier this year, but in the same episode, it was revealed that she'd suffered a miscarriage. Over the summer, Remy started a fund dedicated to helping those who have trouble conceiving and don't have the financial means to fix it.
Take a look at the reason rumors of Remy's pregnancy have popped up in the Instagram posts below.
See 50 of the Best Hip-Hop Projects of 2017