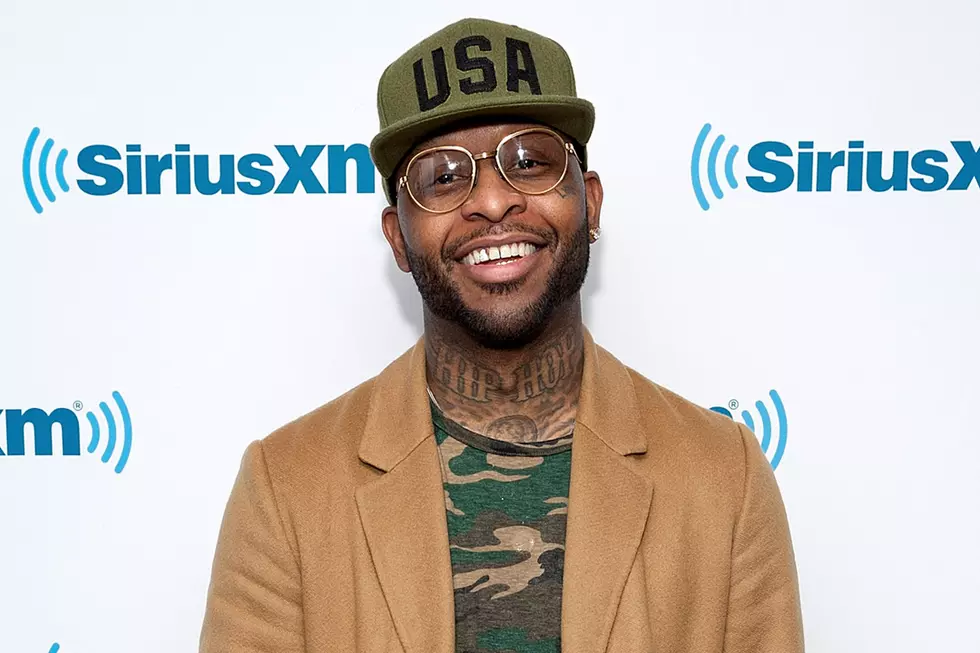 Royce Da 5'9″ Earns First No. 1 Album on His Career With 'Layers'
D Dipasupil, Getty Images
Royce da 5'9" is atop the Billboard charts for the first time in his career. The Detroit rapper's new album Layers landed at No. 1 on Billboard's Top R&B/Hip-Hop Albums chart.
Before the release of Layers, Royce da 5'9" had not reached higher than No. 7 on the Top R&B/Hip-Hop Albums chart. The Slaughterhouse member's new LP has received critical acclaim, so it's nice to see it be a strong sales performer as well. The "Boom" rapper previously spoke to XXL about how this album displayed his complete artistry.
"One of my layers is PRhyme, another is Slaughterhouse, another is Bad Meets Evil," Royce said. "All of these different styles and sides of my creativity come out in different ways and different groups, and this is basically me peeling back all the layers and giving you every side of me as Royce da 5'9" the solo artist in 2016. This is the complete artist."
With the successful release of Layers behind him, Royce da 5'9 just hit the road for a big North American tour in support of the album. Check out the full list of remaining dates below.
April 29: Victoria, B.C. – Sugar
April 30: Nanaimo, B.C. – Queens
May 1: Kelowna, B.C. – Sapphire
May 4: Nelson, B.C. – Spirit Bar
May 5: Calgary, Alta. – Dickens
May 6: Edmonton, Alta. – Union Hall
May 8: Winnipeg, Man. – Nectar
May 12: Ottawa, Ont. – Ritual
May 13: Kingston, Ont. – Overtime
May 14: Montreal, Que. – Le Belmont
May 15: Waterloo, Ont. – Starlight Social
May 16: London, Ont. – Grinning Gator
May 17: Toronto, Ont. – Mod Club
May 19: Halifax, N.S. – Toothy Moose
May 20: Fredericton, N.B. – Khrome
May 21: St. John's, N.F. – Rock House
May 22: Sydney, N.S. – Allure
June 2: Grand Rapids, Mich. – The Stache
June 3: Chicago, Ill. – Reggies
June 4: Minneapolis, Minn. – 7th St. Entry
June 6: Detroit, Mich. – St Andrews
June 8: Boston, Mass. – Middle East
June 9: Philadelphia Penn. – Underground Arts
June 11: Brooklyn, N.Y. – Baby's All Right
June 12: Washington, D.C. – U Street Music Hall
June 14: Atlanta, Ga. – Masquerade
June 16: Austin, Texas – Parish
June 17: Dallas, Texas – The Loft
June 18: Houston, Texas – WHL Studio
June 20: Denver, Colo. – Cervantes
June 22: Phoenix, Ariz. – Pub Rock
June 23: Orange County, Calif. – Constellation Room
June 24: Los Angeles, Calif. – Los Globos
June 25: Oakland, Calif. – Venue
June 26: Sacramento, Calif. – Harlow's
June 28: Portland, Ore – Analog
June 29: Seattle, Wash. – Crocodile
See 40 Hip-Hop Albums Turning 20 in 2016