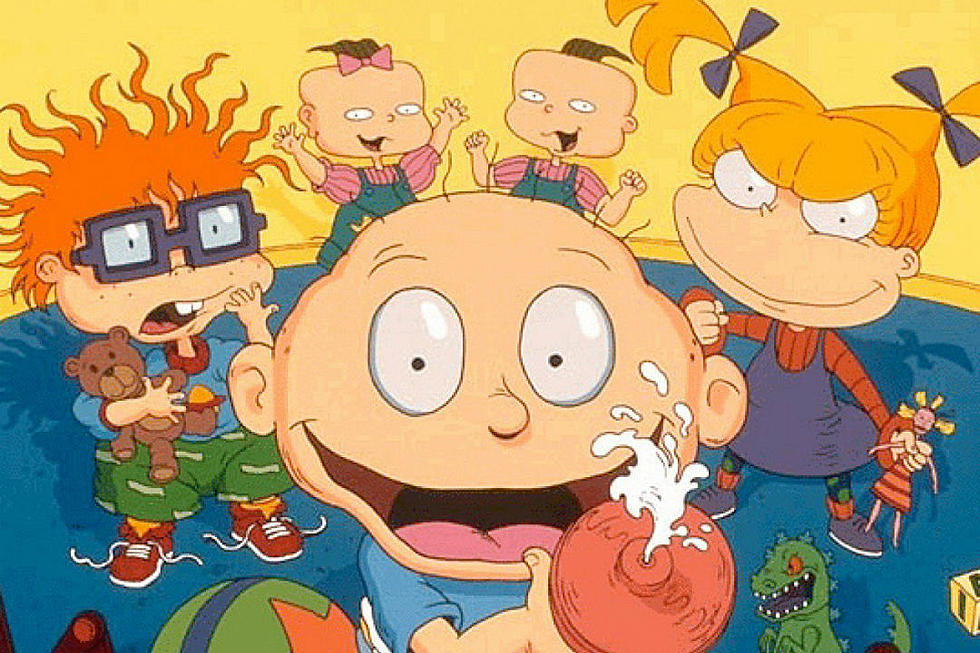 'Rugrats' Is Coming Back To Nickelodeon in a New Series, Plus a Live-Action Film
Nickelodeon
Attention '90s kids: Rugrats is returning!! If you, like me, think of Tommy and Chuckie with you think of growing up in the '90s, then you'll be thrilled (or potentially annoyed) that the best Nickelodeon show of all time – don't fight me on this – is coming back to the small and big screens.
The Hollywood Reporter announced late on Monday that Viacom's animated series about toddlers is returning for a new 26-episode series on Nickelodeon. The original creators, Arlene Klasky, Gábor Csupó, and Paul Germain, will all be back as executive producers. And while new characters will be introduced on the show, have no fear; Tommy, Chuckie, Phil, Lil, Susie, and Angelica will be front and center. There's no premiere date yet, but production has already kicked off with an announcement expected soon.
The Nick series is also getting another feature film. As you may remember, there were already three Rugrats films, including a Wild Thornberrys crossover. The new movie will a mix of live-action and CGI and written by David Goodman, who's penned a handful of Family Guy episodes. It's set to hit theaters on November 13, 2020.
It's been 14 whole years since we last saw the Rugrats kids when the series wrapped up its 13-year run on Nickelodeon. If the reboot sticks to the wacky and fun adventures of the original – I man, this show got straight-up weird – and stays true to the original characters, it could be a fun way to introduce younger audiences to the series, while giving millennials some nostalgia to soak in. There will be plenty of that to come for those of us who grew up with a steady diet of Nickelodeon; that Are You Afraid of the Dark? movie is coming next October, there's the Double Dare revival, and the return of the second-best Nick show, Rocko's Modern Life.
Gallery – The Top-Rated TV Shows By Year: