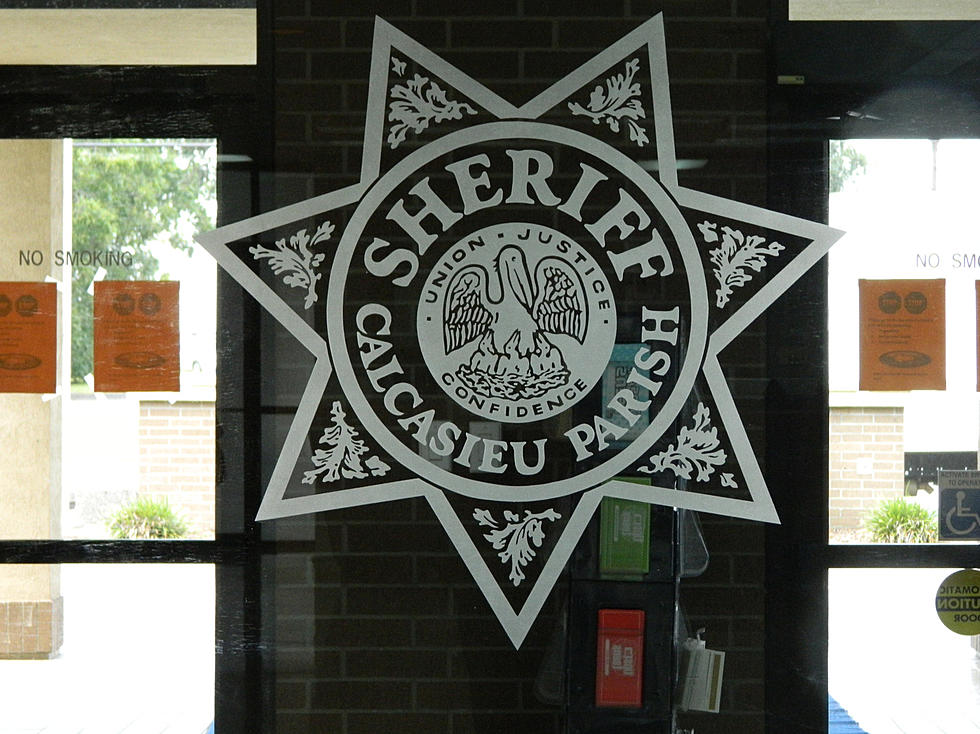 Seven Lake Charles Residents Accused of $100K Bank Fraud
Scott Lewis
KPLC reports seven Lake Charles residents and one Houston resident were allegedly involved with a bank fraud heist. According to reports, the scheme resulted in a "large bank" branch alerting authorities that they lost $100K. The incident was investigated and determined that the suspects were supposedly accessing the funds via ATM.
Kayla Vincent, spokeswoman for the Calcasieu Parish Sheriff's Office, said the investigation was sparked by the bank making a fraud claim. Vincent stated the eight suspects were allegedly involved in 60 cases ranging from January 2019 to December 2019. Authorities have identified the following suspects:
Aaron C. Leblanc, 20, of Lake Charles. Bond: $735,000.
Chrishanski J. Edwards, 20, of Lake Charles. Bond: $735,000.
Raven A. Aaron, 20, of Houston. Bond: $755,000.
Brian K. Williams, 22, of Lake Charles. Bond: $735,000.
Trevon Benoit, 22, of Lake Charles. Bond: $556,000.
Martanez F. Jackson, 22, of Lake Charles. Bond: $735,000.
Ahmad D. Beloney, 25, of Lake Charles. Bond: $735,000.
Gregory P. Griffin, Jr., 31, of Lake Charles. Bond: $735,000.
At last word, only three suspects were actually in custody. In early May, Judge Michael Canaday signed a warrant for the arrests. Beloney was picked up at home. At the time of his arrest, the Combined Anti-Drug Task Force (C.A.T. Team) conducted a search of the residence. Vincent says five additional people were arrested (not involved in bank fraud) on drug charges and one person received a misdemeanor summons. In addition, Williams and Benoit were arrested during a traffic stop. The remaining five suspects were still at large.
If anyone knows their whereabouts, call Crime Stoppers at 337-439-2222 or the Calcasieu Parish Sheriff's Office at 337-491-3605.
All of the suspects face serious charges that'll likely bring extensive sentences. Vincent said Aaron got an extra charge of obstruction of justice. She is accused of trying to withdraw funds from Beloney's account following his arrest, in an attempt to hide his assets. All eight suspects will face charges that include: theft over $25K, 63 counts of bank fraud, unlawful posting of criminal activity for notoriety and publicity, and racketeering.
Enter your number to get our free mobile app
KEEP READING: Get answers to 51 of the most frequently asked weather questions...