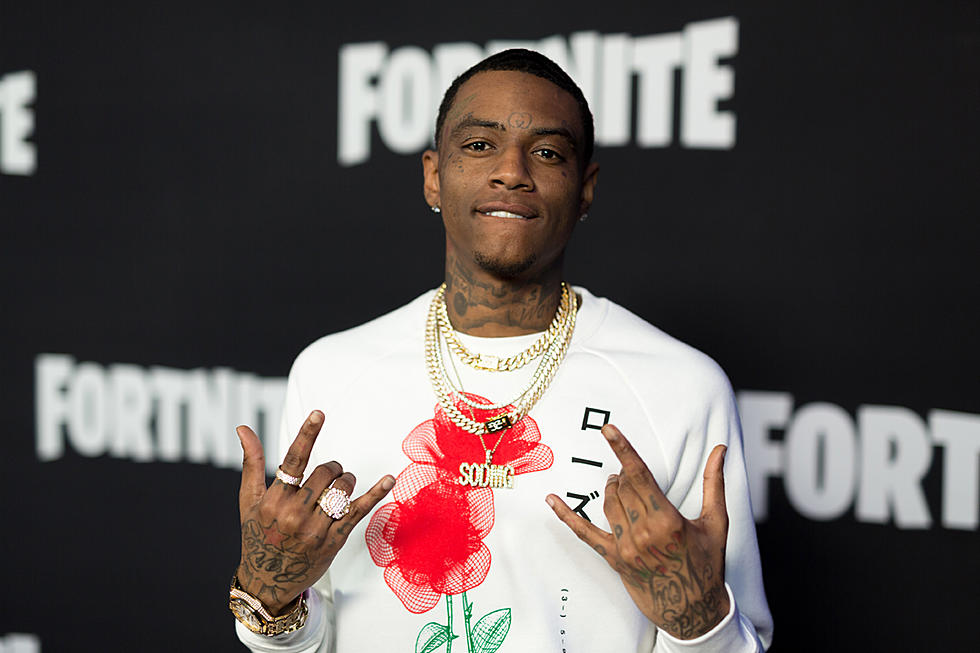 Soulja Boy Pulls Video Game Consoles Amid Alleged Legal Threats From Nintendo
Greg Doherty, Getty Images
Fans began to notice the discontinuation of Soulja's consoles (SouljaGame Console and SouljaGame Handheld) after they were redirected to Nintendo's 3DS website when they tried to visit the website for the gaming systems.
It was just last week that Soulja assured his Twitter followers that he would't face any lawsuits from Nintendo. On Saturday (Dec. 29), the Entertainment One signee tweeted out a vague message saying that he no choice but to "boss up," and fans have taken that as an admission that he was forced to end his video game ambitions.
"I had to boss up, I didn't have a choice," Soulja wrote in the tweet.
According to Polygon, both SouljaGame Console and SouljaGame Handheld are similar to a pair of emulators from Chinese manufacturer Anbernic. Soulja Boy's versions were sold on his SouljaWatch storefront for $149.99 and $99.99, yet if gamers were to buy directly from Anbernic they would only cost just $105.99 and $72.99. The store also includes his version of a smart watch (SouljaWatch), wireless headphones (SouljaHeadPhones), a cell phone (SouljaPhone HT70) and the SouljaPads, which are his line of tablets. As of now, both SouljaGame Consoles and Handhelds have been removed.
The Young Drako rapper insisted that the titles on the consoles were licensed, but based on the removal of his gaming systems, it's possible that at least one publisher threatened him with legal action related to copyright infringement.
XXL has reached out to Soulja's reps for comment.
See Photos of Soulja Boy's Different Looks Over the Years